Hello readers! If you've been keeping up with our recent posts, you'll know we've been looking for cheap thrills wherever we can find them. You might be starting to get bored of saving money on your hentai, but we sure haven't! DLsite's Summer Sale still has a month left to go, after all, which is plenty of time if you need to wait until payday to splurge on some hot, kinky content, then splurge again into your favorite masturbatory aid/sock. This time the focus is going to be on officially translated doujin (that's basically Japanese for "indie") content – no machine translations or hobbyists here! Dive in, and get ready to SAVE!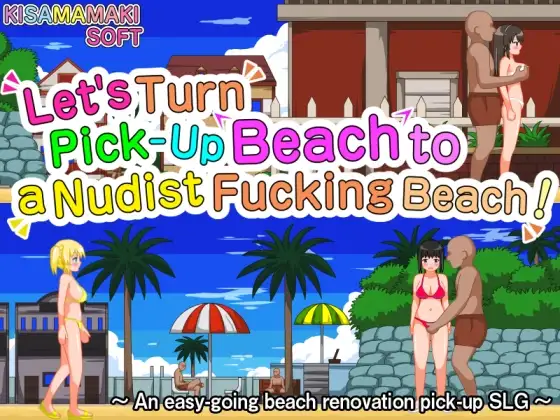 Since it's summer (in the Northern hemisphere, anyway – I don't mean to exclude our Southie readers), the beach seems like a good place to start. The oh-so-snappily titled Let's Turn the Pick-Up Beach into a Free-For-All Nudist Fucking Beach sees you managing your own beach resort and…can you guess what the goal is from the title? If your answer was "tackle the plastic pollution crisis to create a safer environment for both people and animals", I'm afraid you were way off-base, but kudos to you for your eco-friendly mindset.
No, the actual goal of the game is to make all the lady sunbathers lose their inhibitions to the point where they're A-OK with a random dude sticking his dick up inside them and dropping a big creamy load. You do this by paying to spread rumors, and even hiring a…lady of loose morals, shall we say, to engage in some sex acts on the beach to make the other girls more open to the idea. You have to be careful, though, because male arousal will also increase as things get more interesting, leading to groping incidents that just kill everyone's buzz, setting you back in your quest. The key is to keep an eye on all the parameters and take appropriate steps to keep everything where it should be. And once you succeed in making each type of play popular enough, you can grab a random girl and try it out on her. Enjoy the fruits of your hard work! LttPUBiaFFANFB (hoping that abbreviation catches on) is available at 30% off until August 31st!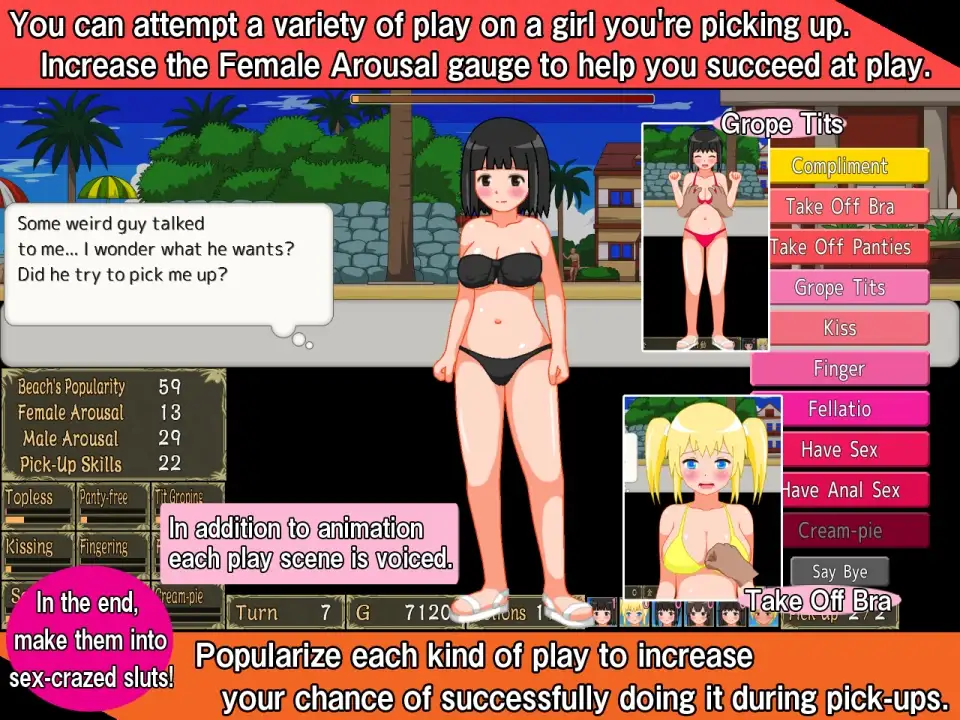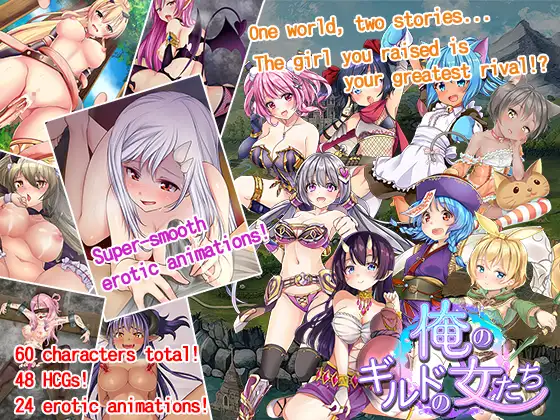 When two guilds go to war, it's all about how you can…score! That's the name of the game in The Girls in My Guild, where two guilds compete against each other in a popularity contest to determine who's the best. You take on the role of guildmaster for one of these guilds (there are two routes through the game, depending on which of the two guildmasters you choose to play as) and must guide your girls through various quests to appeal to the general voting public, who will be the ones who determine the winners. And what better way to become popular than to pimp your girls out in a range of humiliating ways?
The more naughty stuff the girls get up to, the more willing they'll be to do other stuff (where have I heard of that concept before?). They'll also start allowing you to dress them in kinky outfits. There's also a punishment room you can unlock to get your jollies off teasing your ladies. H scenes are animated and voiced by a veritable who's who of doujin voice talent, including Yuka Hinata and Poplar Sawano. It's a treat for the eyes and the ears, and is HALF PRICE during the summer sale!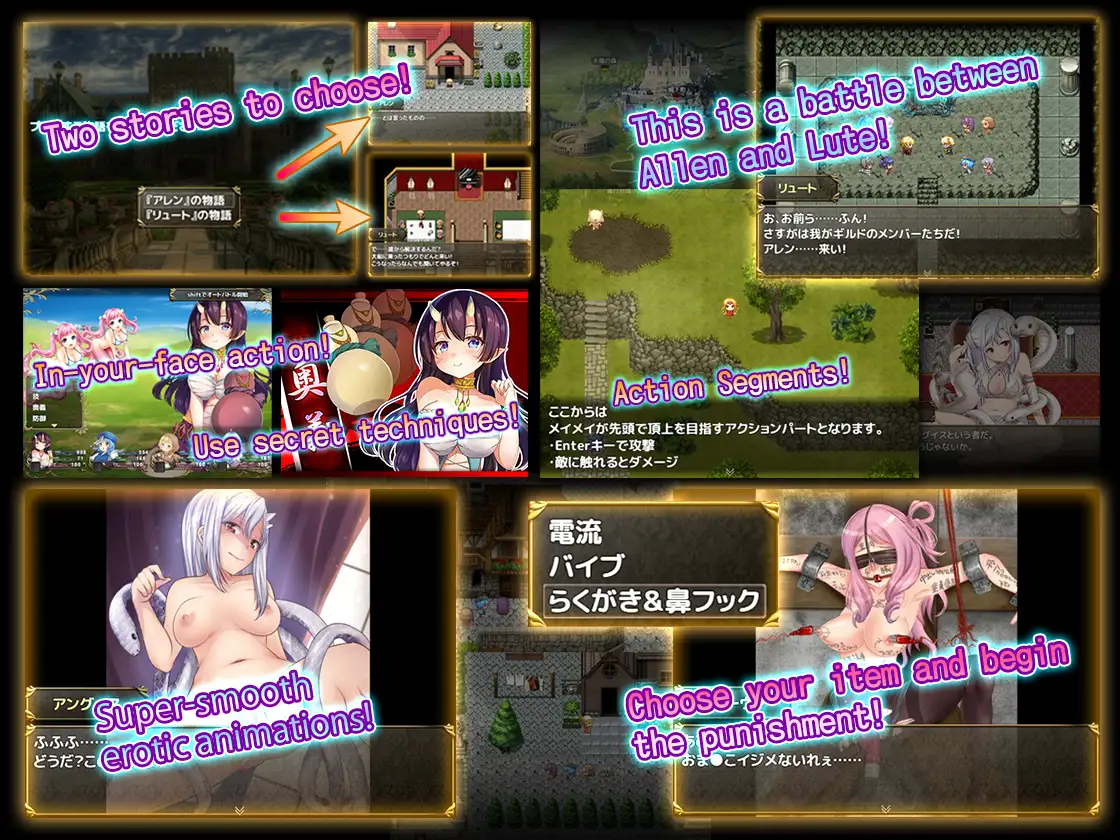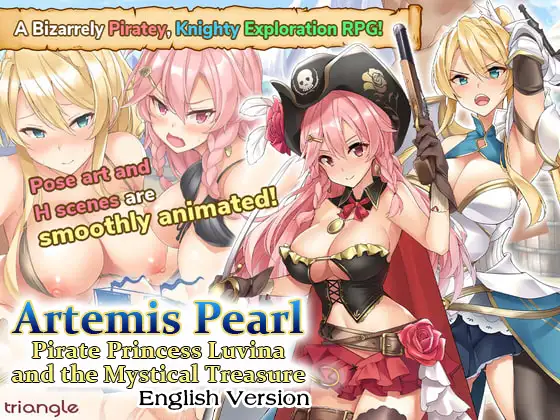 Time for things to get nautical (and naughty-cal!…………sorry not sorry) with Artemis Pearl – an RPG about restoring piratey honor as you fuck your way across the seven seas. Luvina is a "pirate princess" (so-called because her daddy was a pirate) who sails the world in search of the legendary treasure known as the Artemis Pearl. Accompanying her is a primitive man known as Monkey, who doesn't know how to control his sexual urges, and a crew you must hire on your own. Manpower costs money, but you may be able to tempt them into your employ with your heroine's womanly wiles… Luvina acts coy at first, but when she gets into it she loves nothing more than a good railing.
Also along for the ride (and for getting ridden) is Styria, a knight who's initially trying to arrest Luvina, but eventually becomes a sort-of ally. Styria is much more open to sexual shenanigans from the off, and one of the game's draws is letting you see the different approaches to the H scenes between the two characters. There's voice acting, of course, and Live2D animation to really put you in the moment. The game is available at half price until the end of August – just try not to get sea sick until you've had your fill of seamen!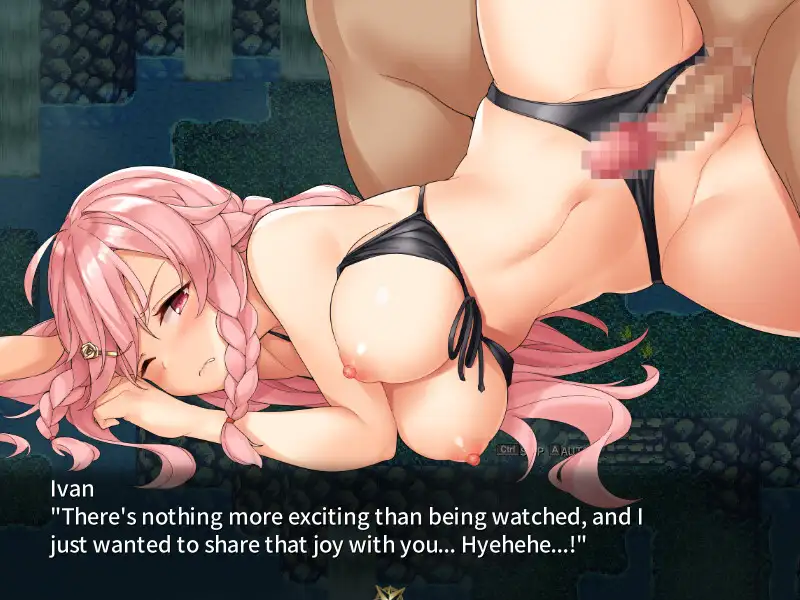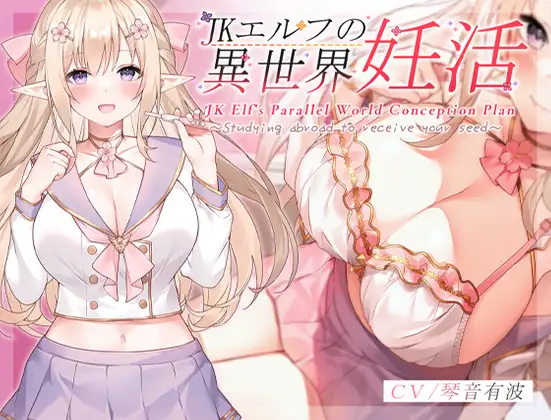 If you've never experienced Japanese "situation audio" ASMR voice works – audio works where the voice performer takes on a role in a scenario, in which you, the listener, are a passive participant – then a sale is a great chance to dip your wick without breaking the bank. I'd like to recommend JK Elf's Parallel World Conception Plan, since it blends two favorite staples of adult audio genres – interspecies sex, and a youthful high school setting. It's hard to believe, I know, but some of us didn't actually get laid while we were at school, and immersing yourself in an audio work is a great way to take a nostalgic dive into your younger days and imagine what might have been.
The story of this work revolves around an elf from another world transferring to your school with the sole intention of getting knocked up. It seems her people have difficulty conceiving, so they come to our world to find mates, and apparently you, the listener, are a perfect match for her. What follows is a series of scenes where this highly polite elf girl propositions you into having sex in deeply inappropriate settings during the school day, using her magic to conceal your dirty deeds from the eyes of your fellow students. The content is a perfect blend of lovey-dovey and erotic, as the two of you grow closer while giving it your all towards conceiving a baby.
The audio is accompanied by subtitles in the English version so you can understand every naughty utterance. Get it half price until August 31st.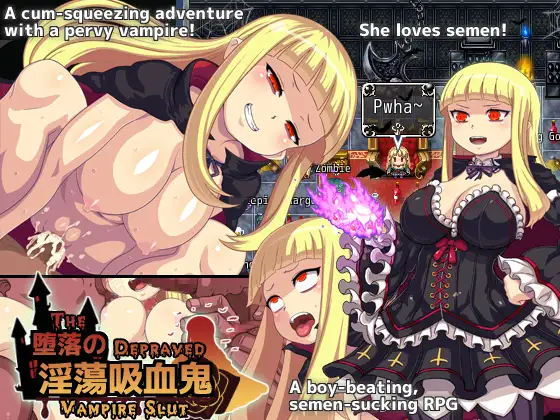 It's rare for a title to hold as much promise in as few words as "The Depraved Vampire Slut". In this game (obligatory "which is 30% off right now!!"), you play as vampire Doris as she fights to reclaim her castle, which has been usurped while she's been asleep…for 100 years (it's a whole thing). Unlike many RPGs featuring a female protagonist that have enemies violating her against her will, Doris is totally into getting railed, because semen gives her power (it's a whole other thing). You can even charm enemies into sex during battle. And it's not just human enemies, but zombies and ogres and worse. Seriously, you probably want to graduate onto this game after you get sick of more traditional hentai violation.
On the gameplay side, there's a rare drop system that increases your chance of getting good loot the more battles you get through without resting in your coffin. Since you can heal through sex after battle, this adds a tactical element as you try to keep your health topped up between fights. Keep raising that rare drop rate and you're bound to get some great gear before long. Yes, mom, the reason I keep triggering sex events is that I'm trying to get better items. That's my story and I'm sticking to it.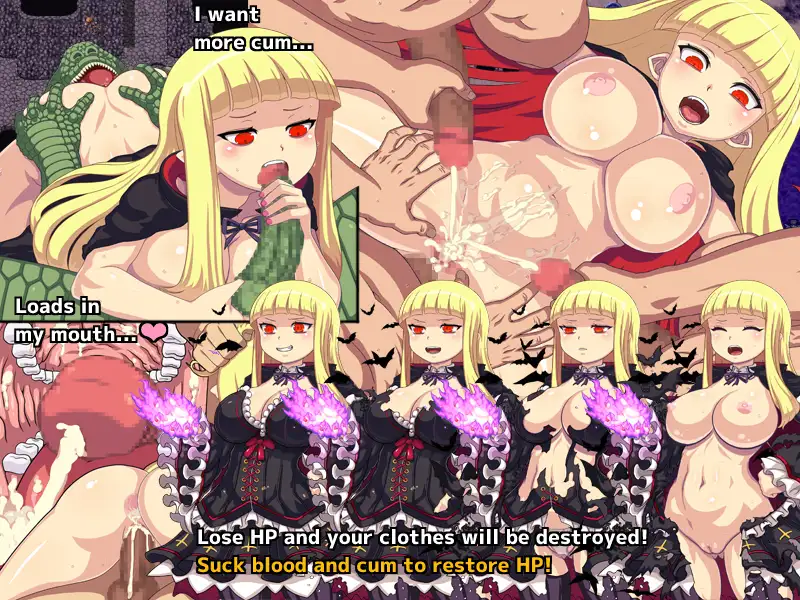 Well that's all we've got for you this week, but there's plenty more official translations in the Summer Sale, so be sure to have a browse – you can do all your hentai shopping in summer and enjoy your purchases until the next big sale. That's just smart consumerism.
Oh, and check out DLsite's Discord Channel to see when the next article comes out!