Do you ever come home from work at the end of the day, reach your front door and wish, "Gee, if only there were a cute girl with animal ears and a tail and lustrous bronze skin and nice boobs to welcome me back every day." then – wow, I guess some people still aren't working remotely (What's it like outside btw? I've heard good things.). But also, you're in luck! Because Wolf Girl With You (which happens to be the most popular game available in English on DLsite) is made with you in mind.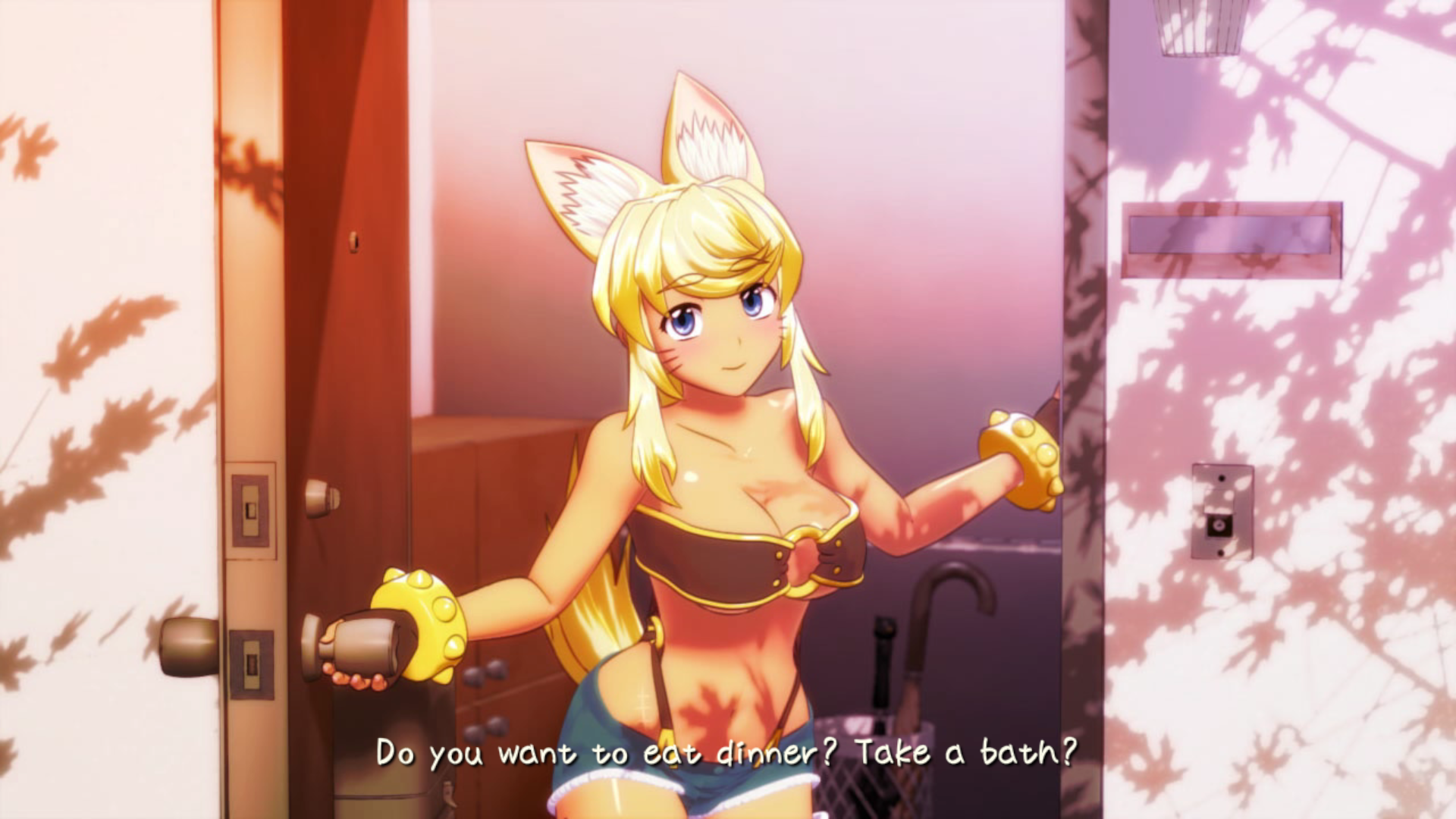 So, being a dues-paying member of the hentai otaku club, you'll know all about Renkin 3-kyū Magical? Pokān, right? You know, that anime about the four supernatural princesses making their way in the real world? Okay, I'll admit, this one was not so much on my radar, but apparently it left a big enough impression on doujin circle Seismic that they decided to make a game based around one of its characters – Liru the werewolf (who conveniently just looks like a hot girl with blonde ears and a tail). And apparently the release of the game made a big enough impression on their wallets that they haven't released anything since. I can't really blame them, though. Can you?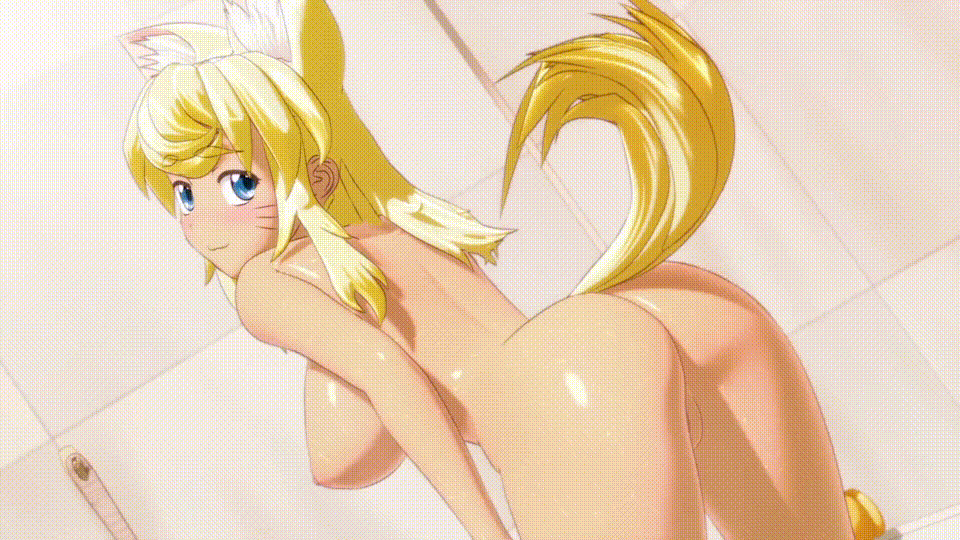 The game itself is very simple. You come home from work to be greeted by Liru, who gives you the option to either have dinner or take a bath, so she's a bit like your mom except she actually gives you a choice. The dinner scenes have that typical visual novel slice-of-life feel to them, where Liru shows off her derpy side. Taking a bath with Liru gives you a few different sex options which change day by day, and include titjobs and blowjobs.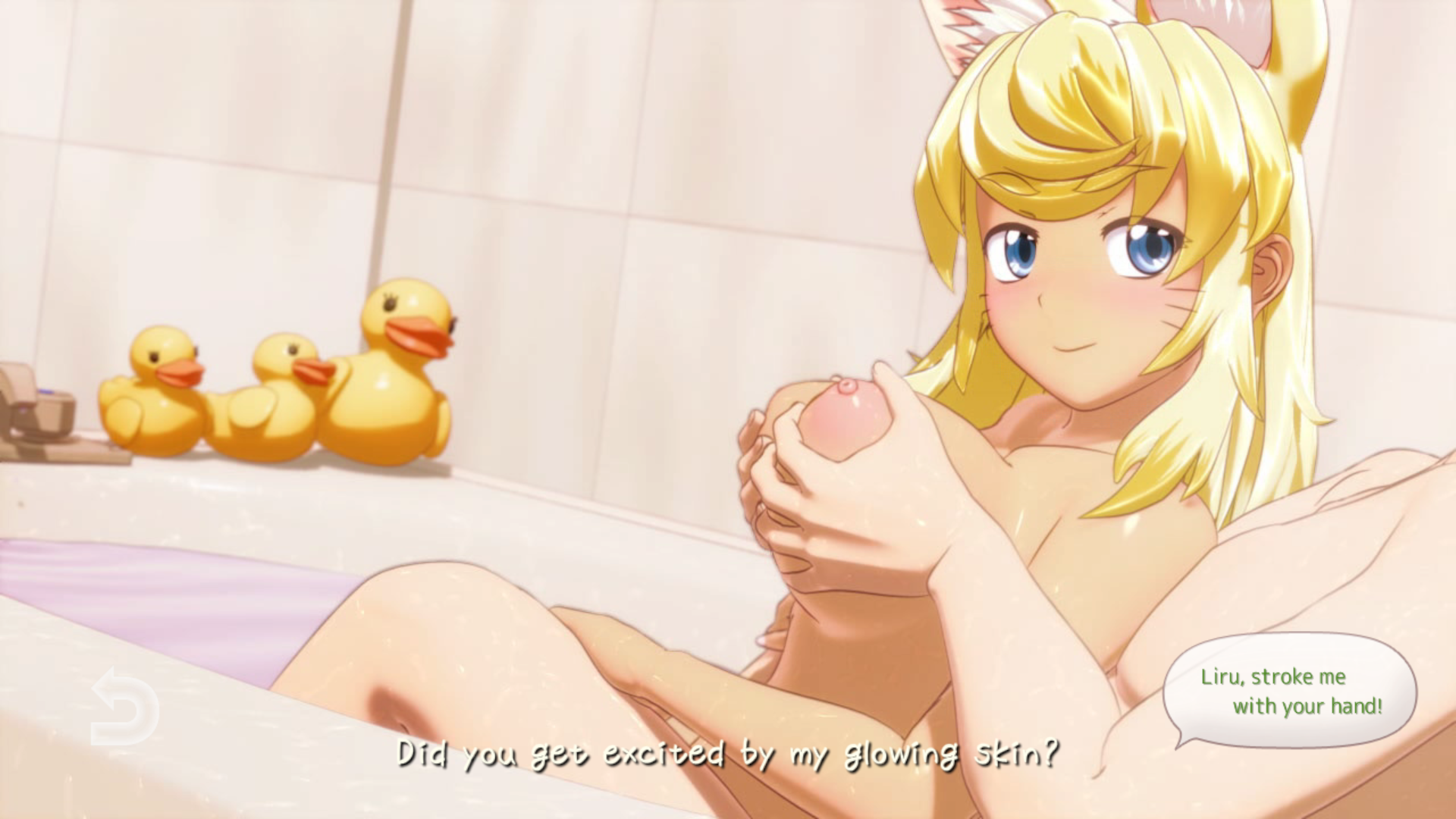 After dining or bathing (or both) you can move things to the bedroom, where Liru is only too happy to let you have your way with her lupine pussy. All of her speech and moans, by the way, are fully voiced, and the actress nails both the optimistic, naive side of Liru, and her sluttier grown-up side. (It's worth noting that apparently the voice actress wished not to be credited, so her identity remains a secret). One aspect of the game I like is that if you remain in one state for a while instead of immediately selecting an option to advance, Liru will often pipe up with additional dialogue, making her feel more like a real person, rather than a video game object waiting for her next input. I'm looking at *you*, Alexa.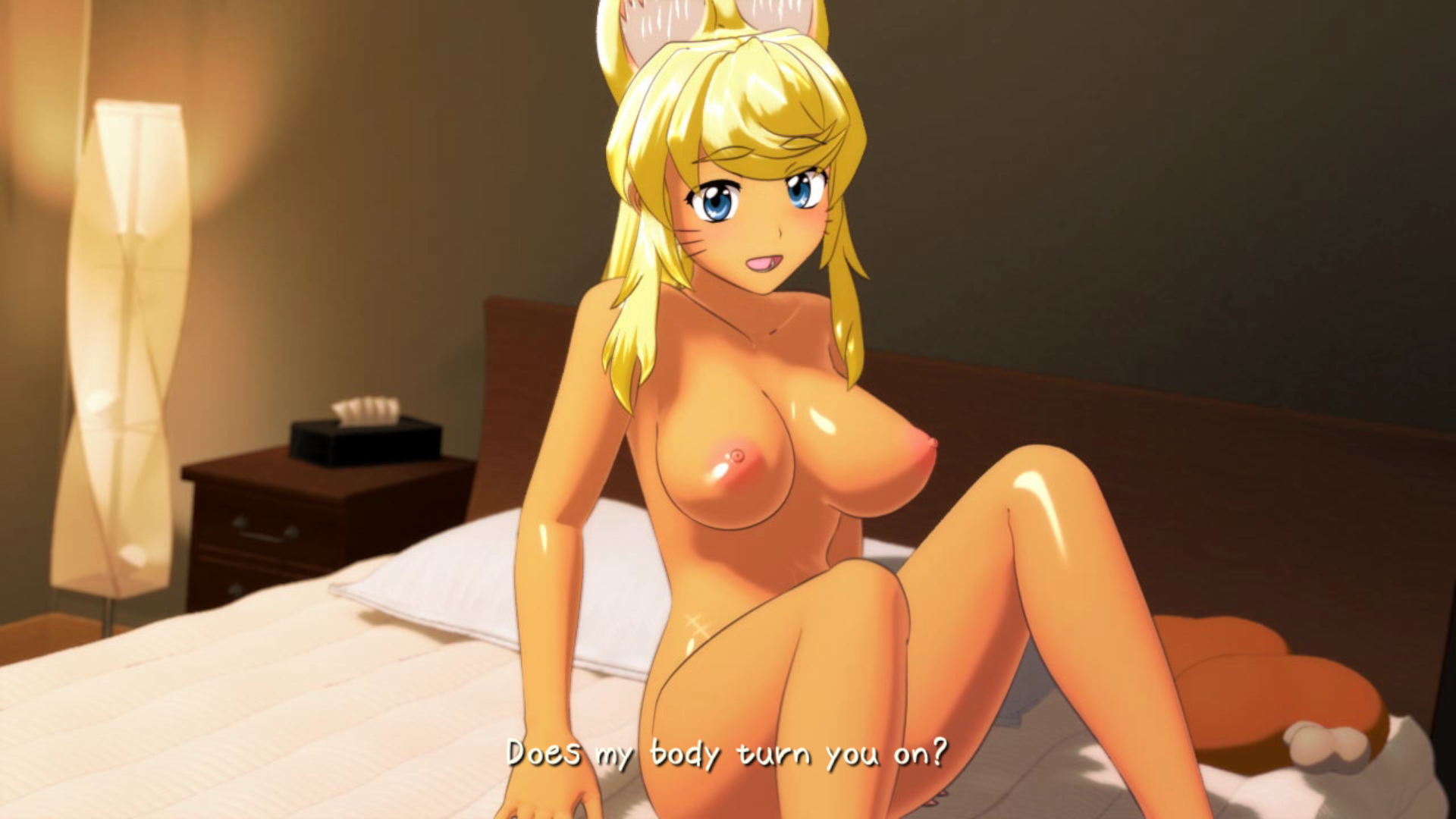 The more seasoned hentai lovers among you will know that the game was delayed for so long that it became a meme, but when you look at the quality Seismic managed to achieve with its art, animation and audio, it's hard to deny that it was worth the wait. Even six years down the line there are few doujin games that have the same level of polish in their 3D animations. And the transitions within the scenes are seamless. If you want sexy times without having to scroll through a lot of text (or fight through countless randomized turn-based battles) then this is the game for you.
If you like Wolf Girl With You…
If you've already played Wolf Girl With You and are looking for your next sexy waifu, here are a few of our top suggestions.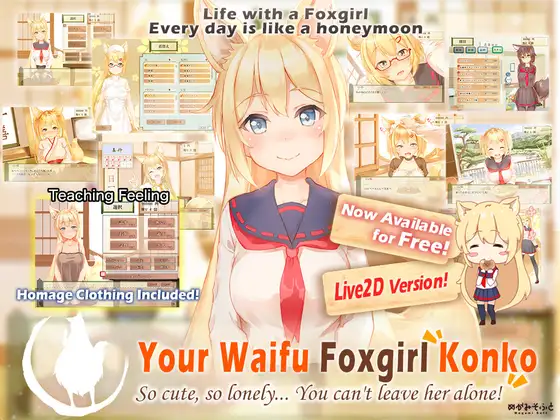 It's easy to draw parallels between Wolf Girl With You and Your Waifu Foxgirl Konko – they both feature kemomimi girls, after all – but Konko is more of a long-term experience. Play a little each day to keep things fresh, and enjoy seeing how your relationship with a cute and innocent foxgirl evolves. You can play it right here on the Playground!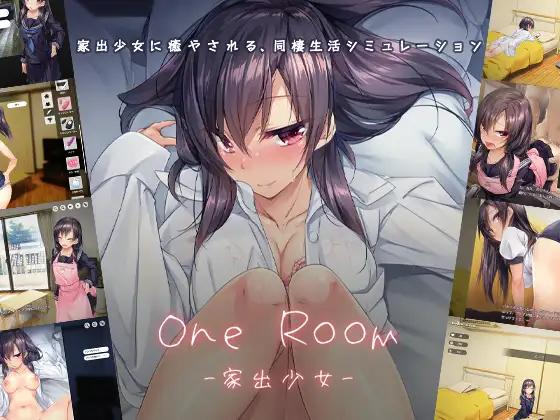 As the title suggests, One Room: Runaway Girl is about taking in a girl who's run away from home. She'll help with the housework, and if you play your cards right, she'll also help relieve your pent-up salaryman stress. For hentai fans who prefer girls without animal ears. You know, the real pervs.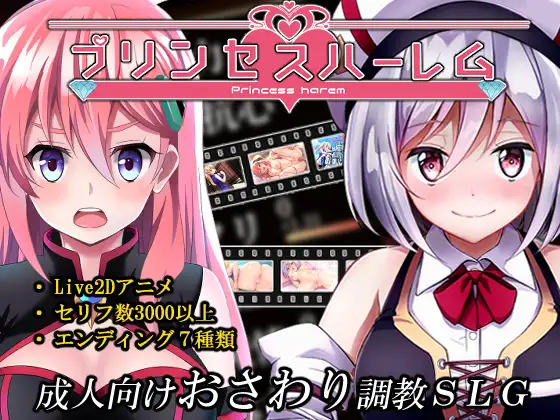 If you're more interested in the sex aspect of WGwY but one girl just isn't enough, then get your hands on Princess Harem. Like, all over it. The game has a strong focus on feeling up girls, as you use your magic touch to seduce three princesses. The game even allows you to use an Android device as a controller, so you can touch with your actual fingers. Isn't technology swell? Now if only my Alexa came with an appropriately-sized hole…
In summation…
There are a LOT of 2D and 3D girls just waiting out there for you to show them a good time, so I hope you find your perfect mate(s). I would write more on the subject but I need to go to the emergency room to deal with a minor dick-in-electrical-appliance related issue.
Anyways, thanks for reading all the way to the bottom. You're the ones we do this for.
Remember you can join DLsite's Discord server to talk hentai with folks just like you.