Hey there, my dudes! My phone has really been crapping out on me lately – it says it's charging when it's not, it's got a hard time connecting to the internet, and it's loaded with mobile games that are constantly stealing my money. And I blame Samsung. But anyway, it's looking like I'll need a new phone soon, so I've been poking around DLsite's new-ish App section to find some good hentai I can use to "break it in", so to speak. And hey, what do you know, I couldn't help myself and went ahead and played some of the games I found. Poor impulse control is a running theme in my life, it seems. Anyway, I made a few discoveries I'd like to show you… perhaps they'll find a home on your own phone! Or not, if you'd prefer the PC versions. It all comes down to where you want to fap. Me? I prefer public parks at 3 AM – okay, TMI, let's get started.
I just adore the little tourist-y areas in Japan where you can buy traditional sweets and stuff. I also adore old-timey RPG graphics, so an RPG Maker game about a ninja was just up my alley! I popped a bag of hand-made konpeito when I loaded this up, and I was totally drawn into the world it presents. It's "cozy", is what I'd say. It's also pretty fun to play – though there are RPG-style battles, there's also a lot of appropriately ninja-rrific sneaking around. You can even transform into a kitty to avoid being seen! I wish I could do that in real life!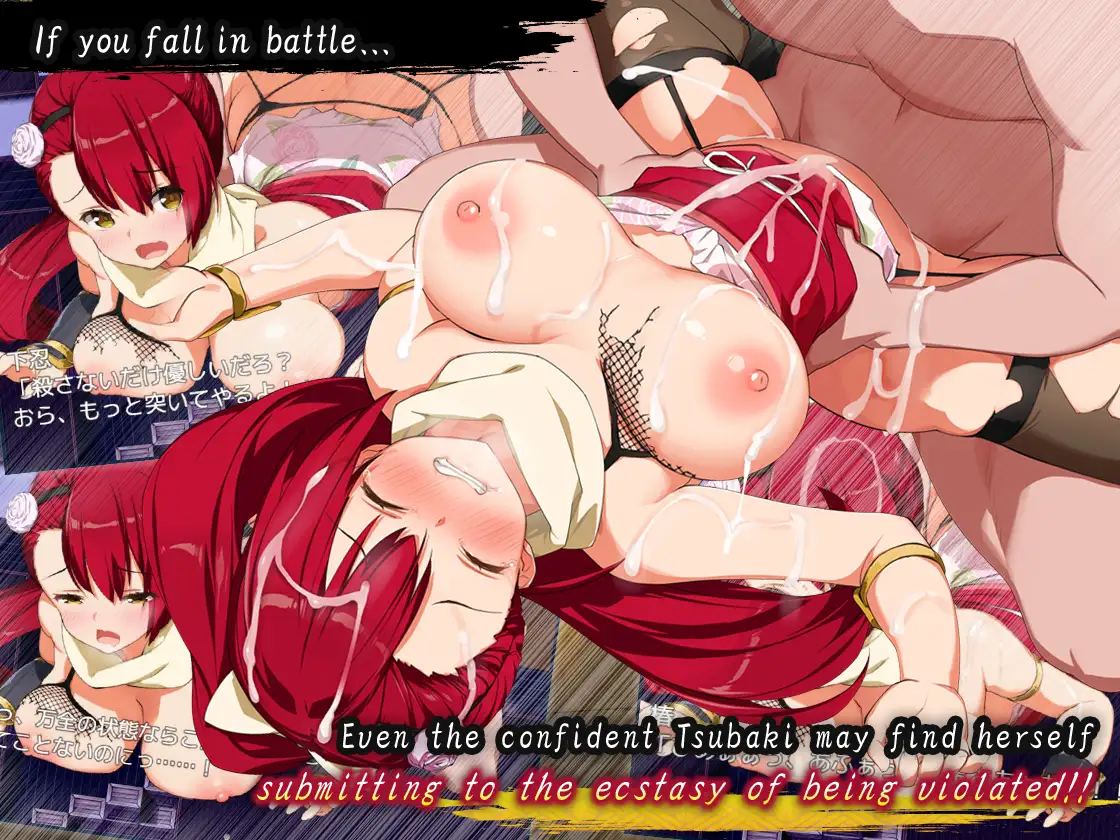 As for the porn, it's also pretty fun! The art is bright and pleasing to look at, and Tsubaki herself is rather cute for a trained killer. And because the ones she's trained to kill are demons, well, you can expect plenty of what's called "noncon" in fanfic parlance. Tsubaki's in for a rough journey (even if you're really good), but that's the whole point of something like this, isn't it? Remember your training, Tsubaki! You'll be okay!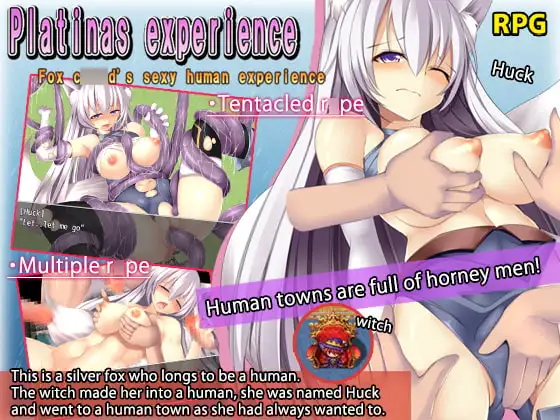 I said earlier I wished I could transform into an animal, but in the bizarrely-titled Platinas Experience, a fox wishes she could transform into a human… I guess the grass is always greener on the other side, huh? Luckily for our heroine, a witch comes along and grants her wish, and even though her human name is "Huck", she's quite happy. At first. It turns out that being a human is more expensive than she thought, and her first night on two legs sees Huck sleeping outside and getting molested by some local ruffians. She needs a job to get a roof over her head, and the local adventurer's guild pays pretty well… but the work is dangerous, especially for a cute girl with fox ears.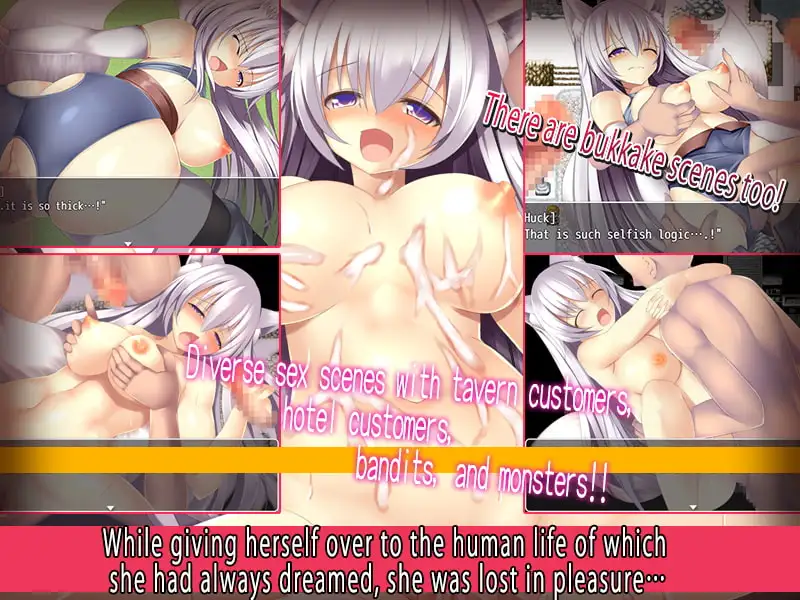 There's a wide variety of sexy stuff on display here. The story is a bit more casual than Kunoichi Tsubaki, but Huck endures a far wider span of humiliations ranging from tentacle rape to sex with giant bugs. It's hard out there for a bitch (get it? Female fox and all that). Oh, and make sure to watch your hunger! The meter actually ticks down during H scenes, so don't dwell too long – though it's rather simple to get said scenes, so I think you'll be excited to find out just what's in store for our foxy heroine… uh, Huck. Man, I'm still not used to that name.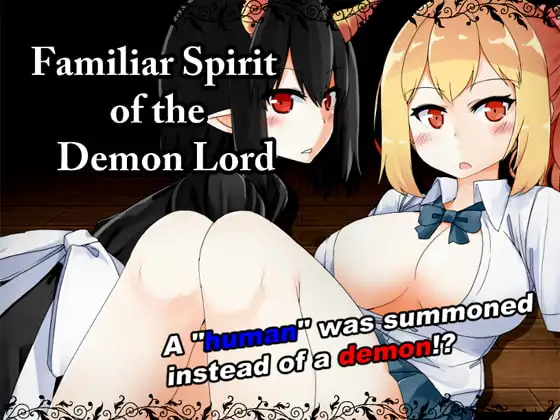 And now for something completely different. Whereas the previous two were very orthodox RPG Maker games, Familiar Spirit of the Demon Lord reminds me more of something you'd find on Newgrounds in the early 2000s. It's a simulation game about a demon prince summoning a human familiar and attempting to train her into the best possible servant. This is accomplished via menus, wherein you assign her things to do like cleaning, cooking, and more. Just make sure to watch your energy and the time of day, or she might not be ready for action when the month is up. How embarrassing.
And just like so many of those old flash games, this game DOES have titties in it. The sexual bits are definitely the highlight, wherein your energy management becomes crucial to just how, when, and where you can touch your new pet. And I mean "touch", because on a phone, you get to do the touching with those grubby little fingers of yours! It's also technically noncon, but hey, the game's pretty light-hearted and silly, so you won't feel too bad. Poke and prod to your heart's content, and your familiar just may fall for you in the end.
Alright, that's it for me for the week. And after a long week of playing and briefly writing about hentai games, I really think I've earned a break… to play more hentai games. I'm glad DLsite is filling up their App section with great stuff, and you should be too! And here's another fun fact: everything listed in this article has a FREE trial version that you can play RIGHT THIS SECOND. Get on it so I've got someone to talk about these games with – my other hentai friends found out what I do at the park and were, uh, less than impressed. Anyway, bye for now!
Click here for some more APPealing games!
And click here to join other phone phreaks on DLsite's Discord!