Good news! No, Dario Argento still hasn't gotten back to me about all the scripts I've sent him (fingers crossed for this next one, though!) – rather, we're going to be diving deeper into a game we've already featured here on the Playground. Remember Girl & Chainsaw? I sure do, because I wrote the listicle it was mentioned in. Well, I've just found myself so pleased with it over the past few weeks that I felt it deserved a longer, deeper probing. It's what we do here at Hentai Playground, and you, the reader, reap the sticky, sticky benefits! So get those saws revving, because it's time to get hacking and slashing!
Let's begin with a look at the presentation, an all-important aspect of both games and hentai. This game looks good. Certainly indie, but being just a little rough around the edges is appropriate for a rough-and-tumble survival game like this anyway, isn't it? It's definitely got some of that punk rock spirit that we love about indie hentai games. The school where golden-tressed heroine Hime's holed up is quite creepy, but her own bubbly personality and the overall silliness of the premise keep things from collapsing into relentless misery like so much of the zombie genre. Oh, and I do mean bubbly – if you're into the "gal" archetype, you're in for some delightfully cheerful, airheaded dialogue.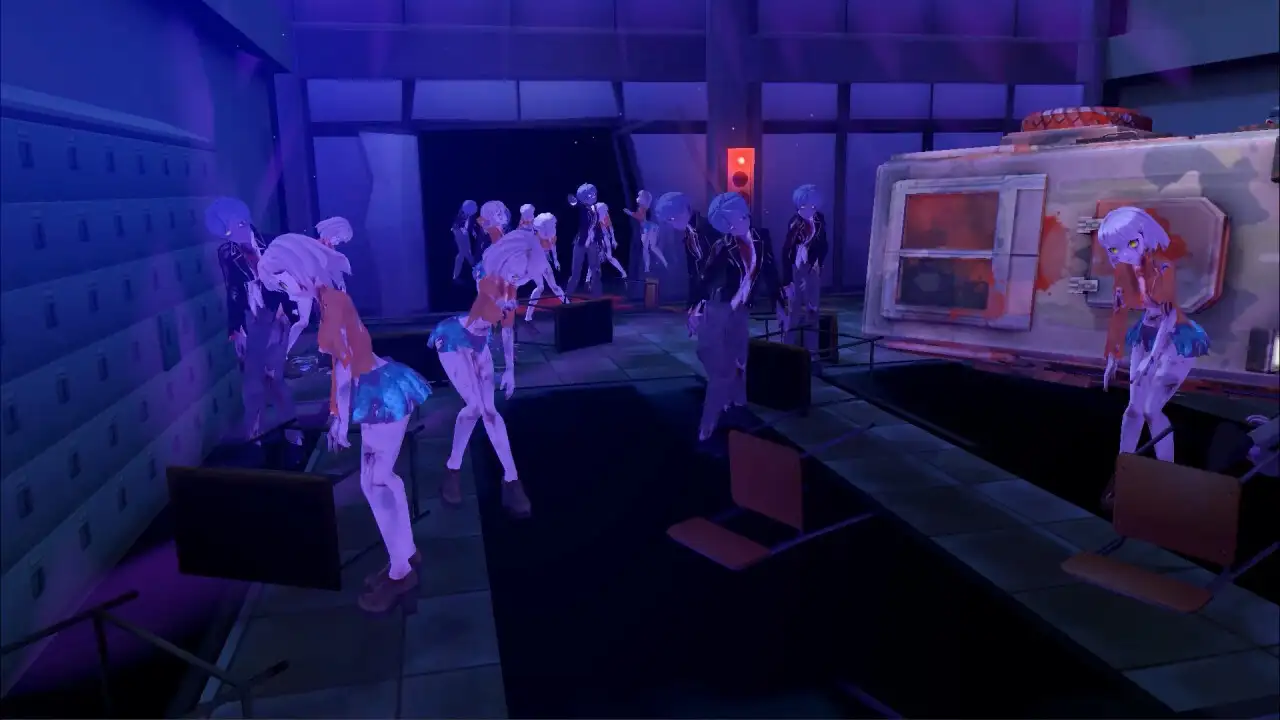 As for the gameplay, if you're the type that loves to hack your way through ravenous hordes of shambling corpses… how'd you find that out about yourself? Are you okay, man? Regardless, you'll be well-served here, with plenty of different zombies just begging for a good chainsaw to the face and/or horrifically abscessed mass of flesh. Hime already starts with Normal and Power attacks, but can upgrade her saw to expand her arsenal of moves and kill more zombies. Oh, and there are oil drums inside the school that blow up when struck. Weird, but very useful. Indeed, Hime's got a wide range of moves and items to get her through her terrifying ordeal, but sometimes a good ol' 'splosion does the job just as well.
Speaking of range, I wouldn't say that's exactly the focus of the H scenes… there's only so much you can do in the realm of "zombies having sex with schoolgirls", after all. But there certainly are some surprises in store, including tentacles, live streaming, and even a little bit of futanari for all the dick-likers out there. And it's all rendered in a way that POPS, like a zombie's head on the wrong side of a shotgun, thanks to the expressive artwork and some pretty stimulating animations. And all three of the girls, not just Hime, get in on the action at least a little, so rest assured the game won't leave you high and dry if you're not all that into blondes. I will, though. Blonde anime girls = justice.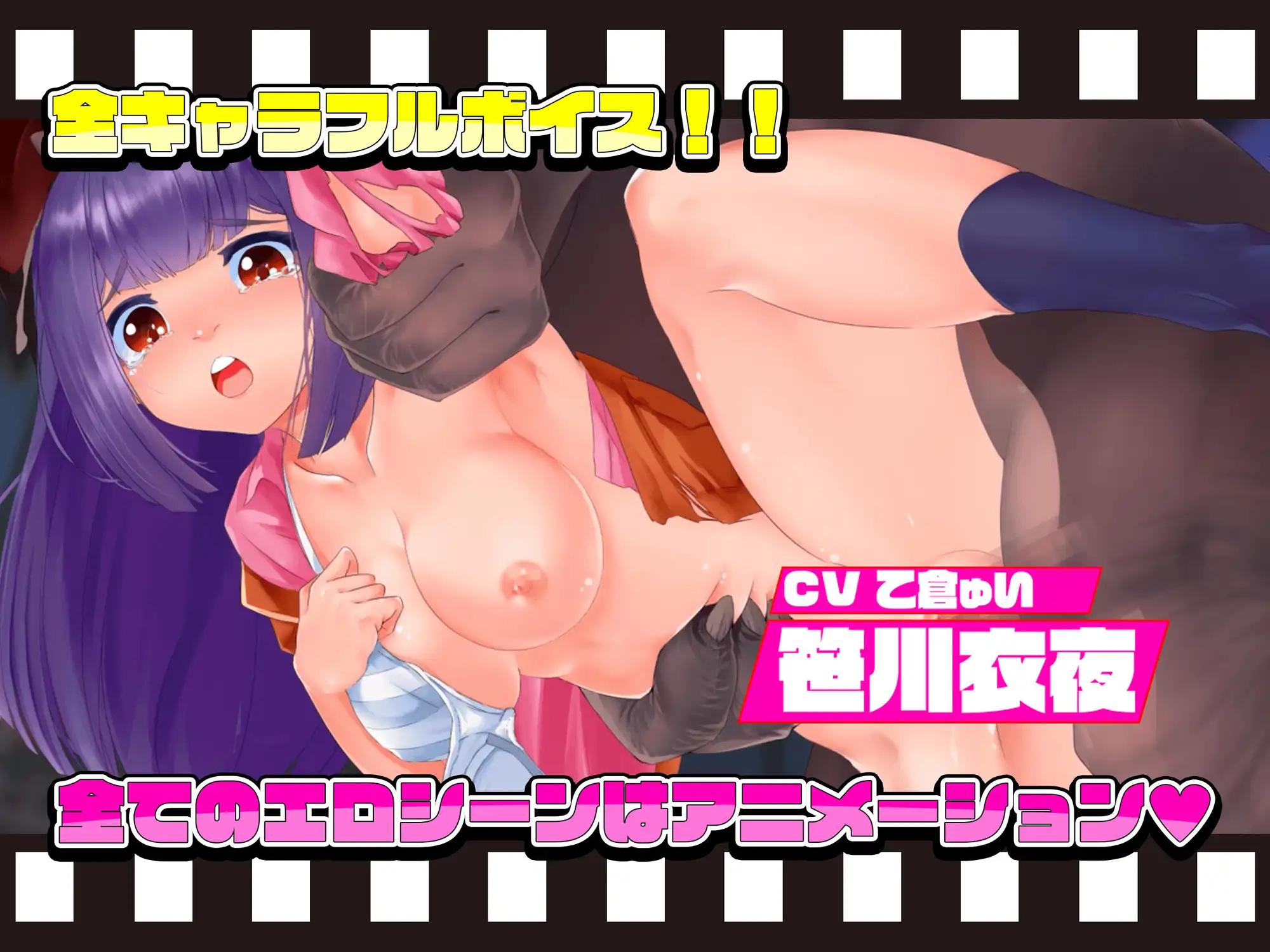 And there you have it, Girl & Chainsaw, a hentai game that delivers both girls AND chainsaws in abundance, with some other stuff thrown in to round it all out. There really is something so very satisfying about just barely fending off a particularly dense wave of the living dead, and when you get your H scenes it feels well-earned. The Spooky Season may still be a couple months away, but there's no reason you can't dim the lights, grab some candy, and enjoy this sexy bit of schlocky sweetness a little early. Good times guaranteed!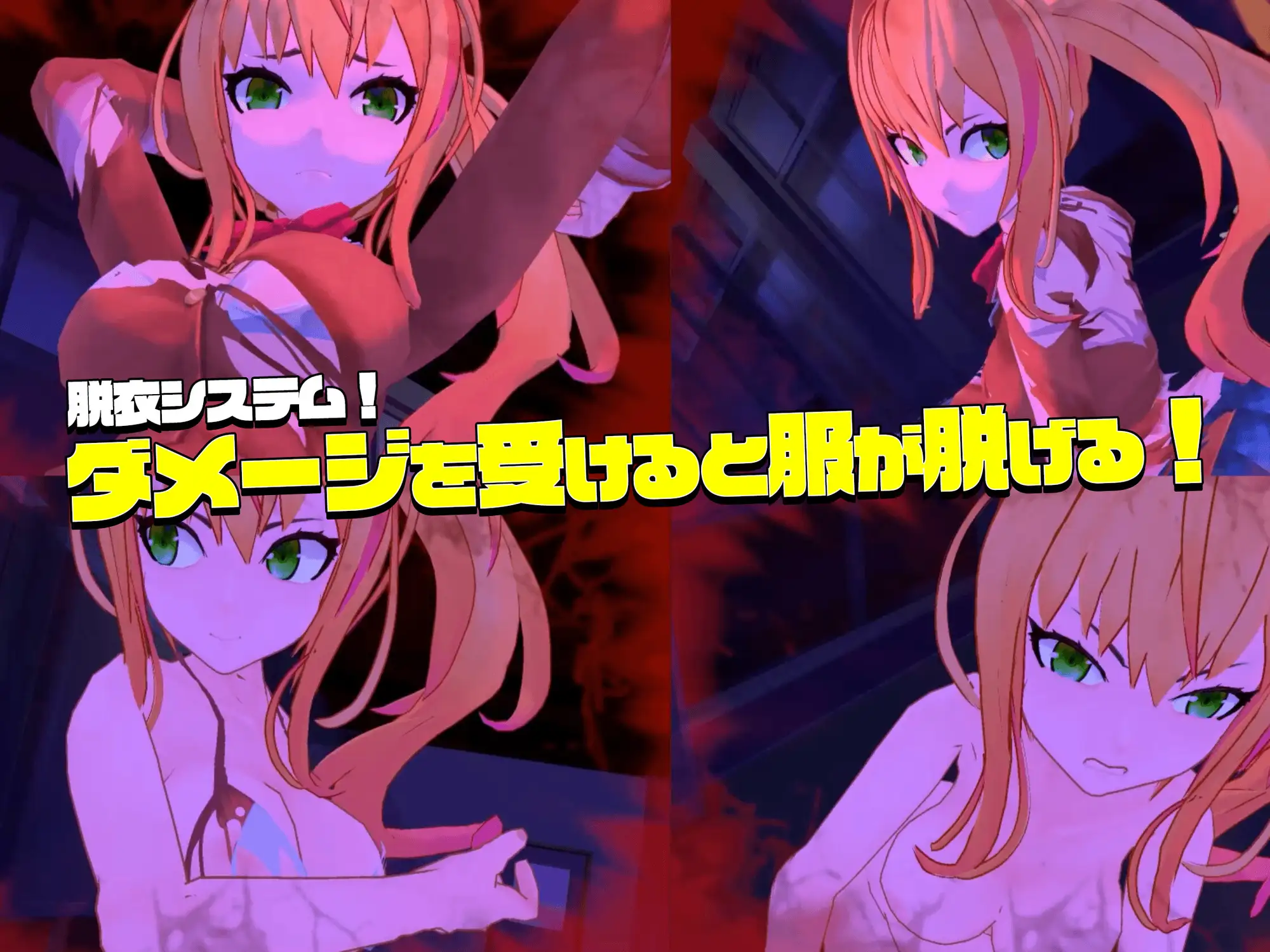 Check out studio Mistilteinn here! They, uh, don't have any other games yet, but you'll definitely want to give them a favorite!
And join DLsite's Discord to hack your way through hordes of hungry hentai fans!