Hey guys, notice anything different? I would hope so, because this is an all-new site! That's right, no more of the old site for us – all our articles are going here on the Playground from now on! Why? Because we love to play! And for legal reasons, that's all you're getting out of me. Anyway, today's article is going to be a look at some of the loveliest, most fragrant hentai games available in English. It is the language of love, after all, and please don't tell any Francophones I said that. Alright, let's get started! Or as those in the know prefer to say these days…

It's morbin' time!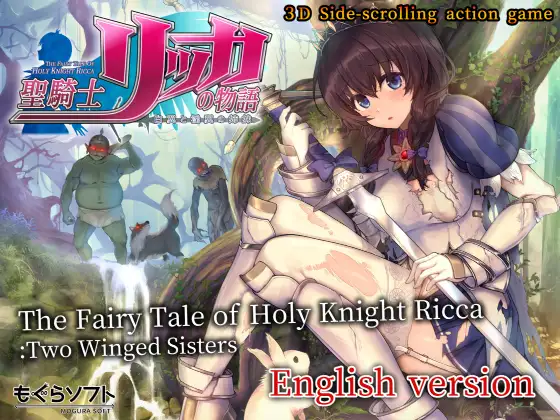 If you were to ask my friends what I'm into, they'd probably say they have no idea who I am or what I like. Those rascals. But let's say they did give an answer. They'd probably tell you I'm ALL ABOUT side-scrollers. There's just something so satisfying about the precision granted by a limited plane of movement, and Holy Knight Ricca really stands out in the world of "games without a Z-axis". It's a frenzy of fantasy action, seeing the titular knightess zipping around the screen and wielding her sword against droves of horny enemies. And there are two different types of H scenes featuring some great animation that'll really get your noodle going. Battles take a visual toll on the heroine, and you can even customize her default look to suit your own particular tastes, so anyone can enjoy the action! It's a 2.5D adventure for the whole family! The whole deeply troubled family that should definitely be in therapy.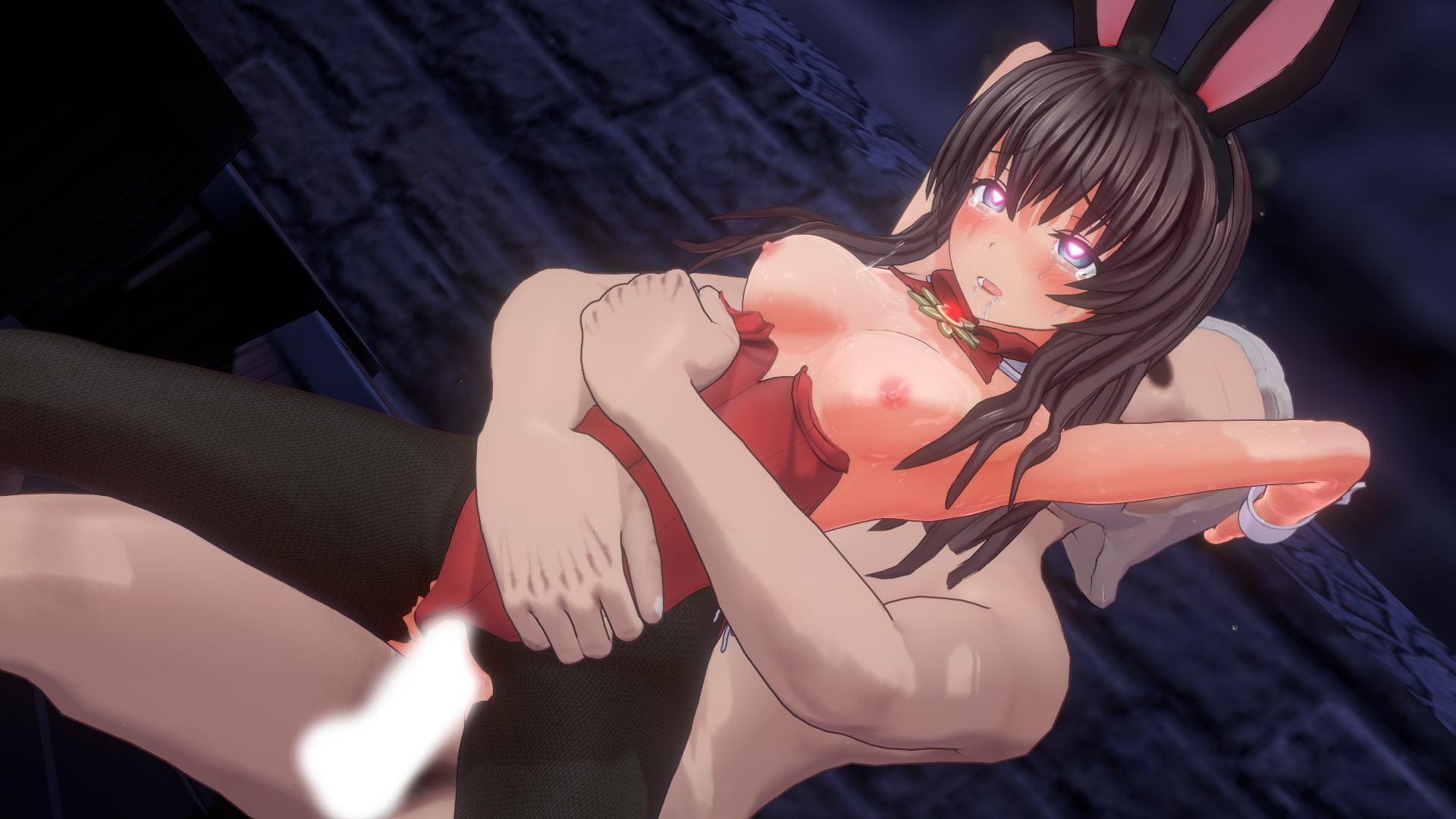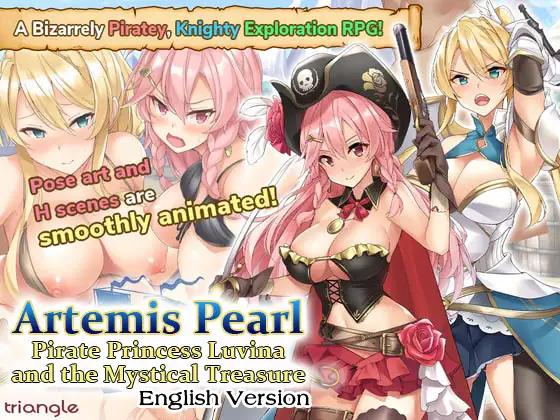 Yo ho ho and a bottle of… fun! Sorry, sometimes I make wholesome puns. Really sorry. So yeah, Artemis Pearl! The high seas don't make nearly as many appearances as they should in RPGs. For a genre that's all about adventure, you'd think the open ocean would be an ideal setting. Artemis Pearl dares to be different, allowing you to take control of a pirate captain named Luvina and sail around doing pirate things… hunting for treasure, collecting bounties, and even upgrading your ship. Along the way, Luvina will also encounter plenty of seamen… Look at that, another pun! Much less wholesome than the last one, too. Because it's meant to point out that the game features a recruitment mechanic, but also it sounds like a word for male ejaculate, you see. There's also crafting, but I've got no puns for that. Just play the game, it's rated ARRRRR-18.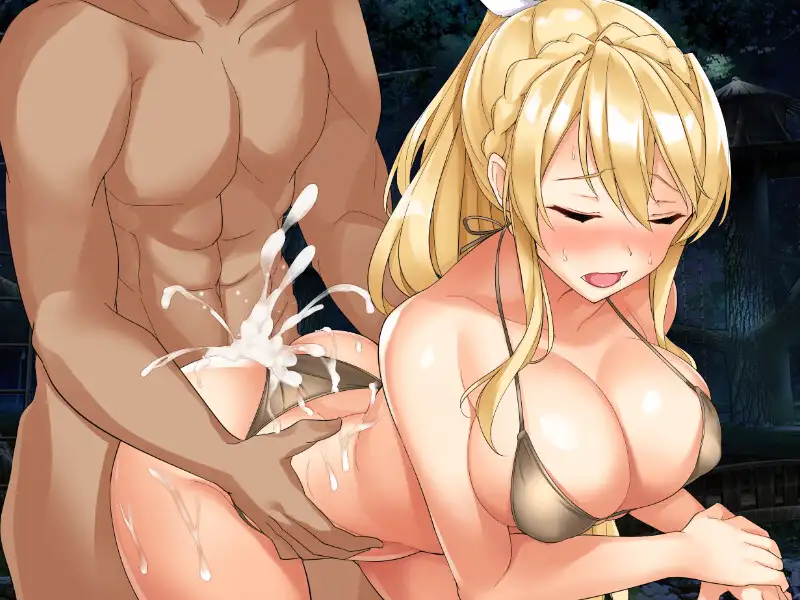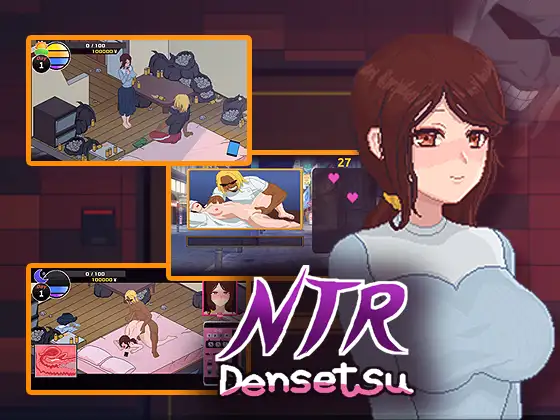 NTR Legend is both an entertaining look at the life of a cheating housewife, AND what I've written in the largest circle of my vision board, so you can trust me when I say that this game is top of the line. Yuzuki is a newlywed housewife who's a little short on cash, and she decides for some reason that offering to clean the neighbor's apartment will get her the spare change she needs to make her first anniversary truly special. Damn, that must be one hideously messy apartment. But have you seen the guy who owns it? He's such a cartoonish Chad that he's probably too busy banging chicks to be home long enough to clean. Yuzuki is no exception, and soon after the cleaning starts, their relationship turns very, very dirty. And lucky you, you get to enjoy it all via simulation gameplay and some astonishingly good pixel animation. Can Yuzuki's marriage hold strong when faced with a man whose home-wrecking abilities have earned him the nickname "The Disaster"? Who knows? That's the fun. Incidentally, "The Disaster" is also what they call me at the club, but for vastly different reasons. Reasons that rhyme with "pen thousand dollars' worth of mathroom bamage".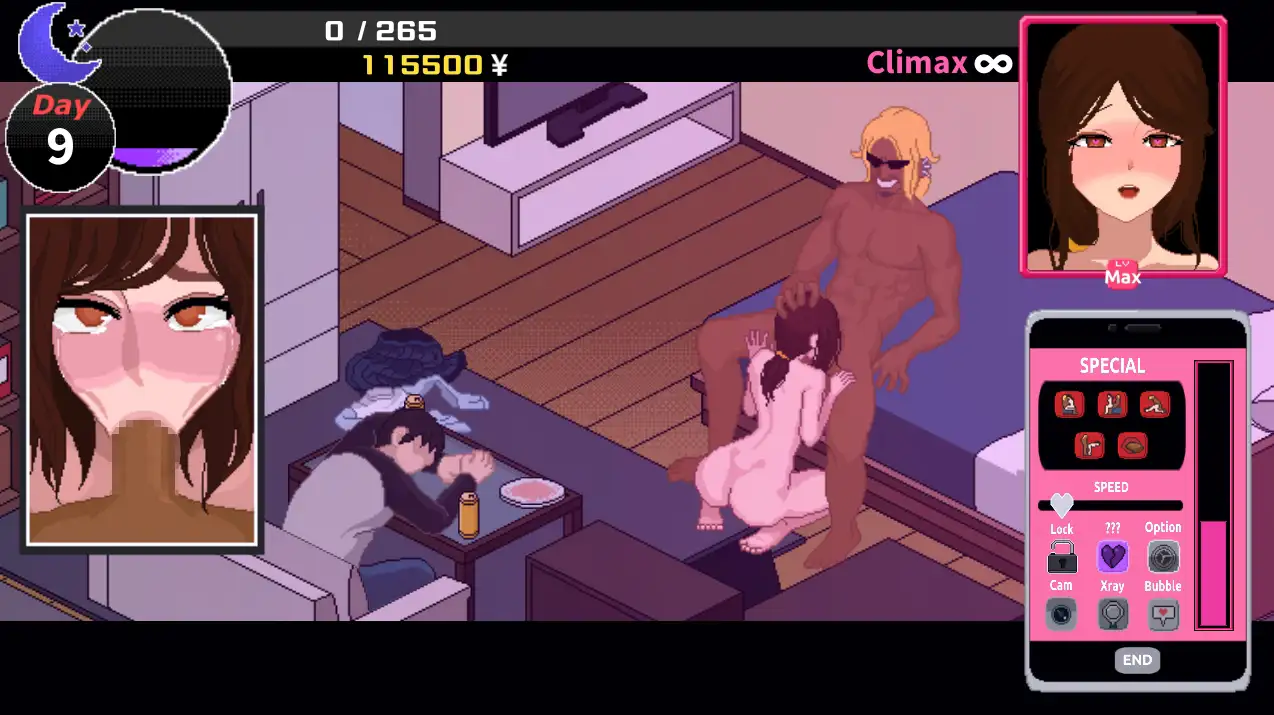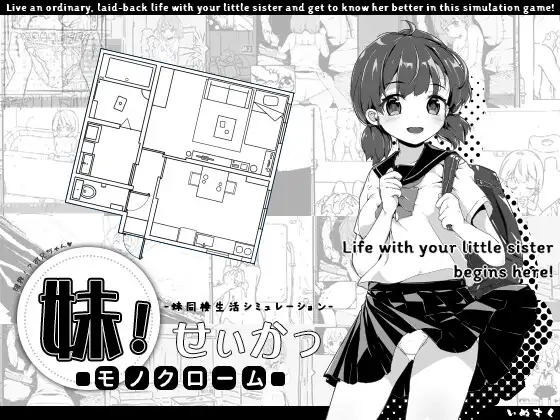 You think anyone who makes these little sister games actually has a little sister? That seems… less than ideal. But you know what, who cares? With games like Imouto Life you get to live your own dreams of sibling haver-y, and in Imouto Life specifically you get the freedom to shape those dreams how you want! First of all, you can customize your own big brother character and live the life that seems the most fun to you. Said life can also include as much panty theft as you want, along with a variety of ways to touch your little sister, even when she's asleep. And despite the fact that you're playing as the worst brother ever, you and your little sister will grow closer and closer with each passing day. Also kind of cool: the game is in black and white. You don't see that every day!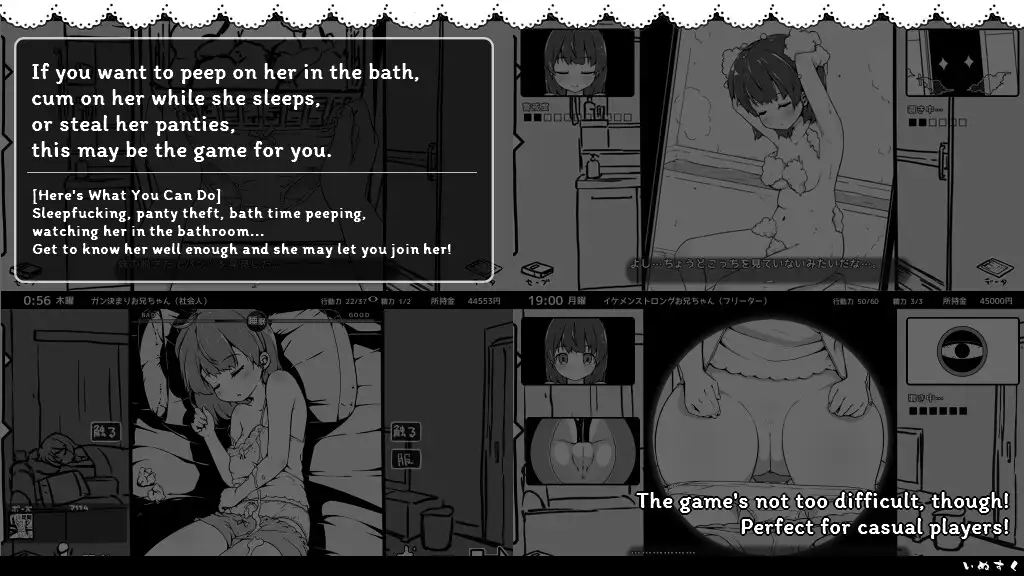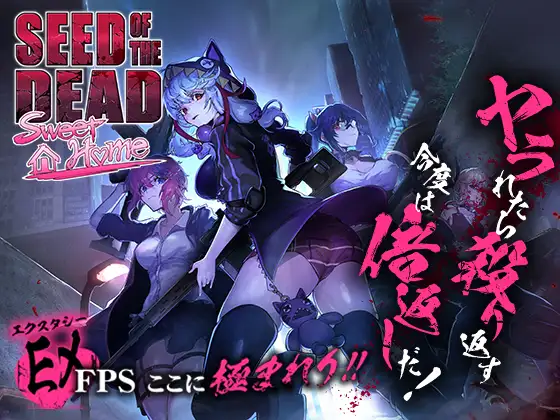 FPS has got to be one of the hardest genres to turn into porn, so bravo to studio TeamKRAMA for managing it here – and with such style! The world has been destroyed, and it's up to you and a group of cute, gun-wielding girls to put down the outbreak of horny zombies and hopefully survive for a brighter tomorrow. Not only does this game feature all the bullet-blasting action you'd expect from the genre, but there's also a town-building element that allows you to upgrade your base and get to know the girls who live there with you! Four of them, specifically, all of whom have their own unique weapons and are extremely sexable. Looks-wise I'm pretty partial to Ichika, but when it comes to blowing away the undead, I'd probably go for Kirara. You really can't beat that minigun. Nor can you beat the surreal visual quality of a bunch of cute anime girls blasting away at realistic living corpses. Indeed, Seed of the Dead: Sweet Home is a winner on all fronts.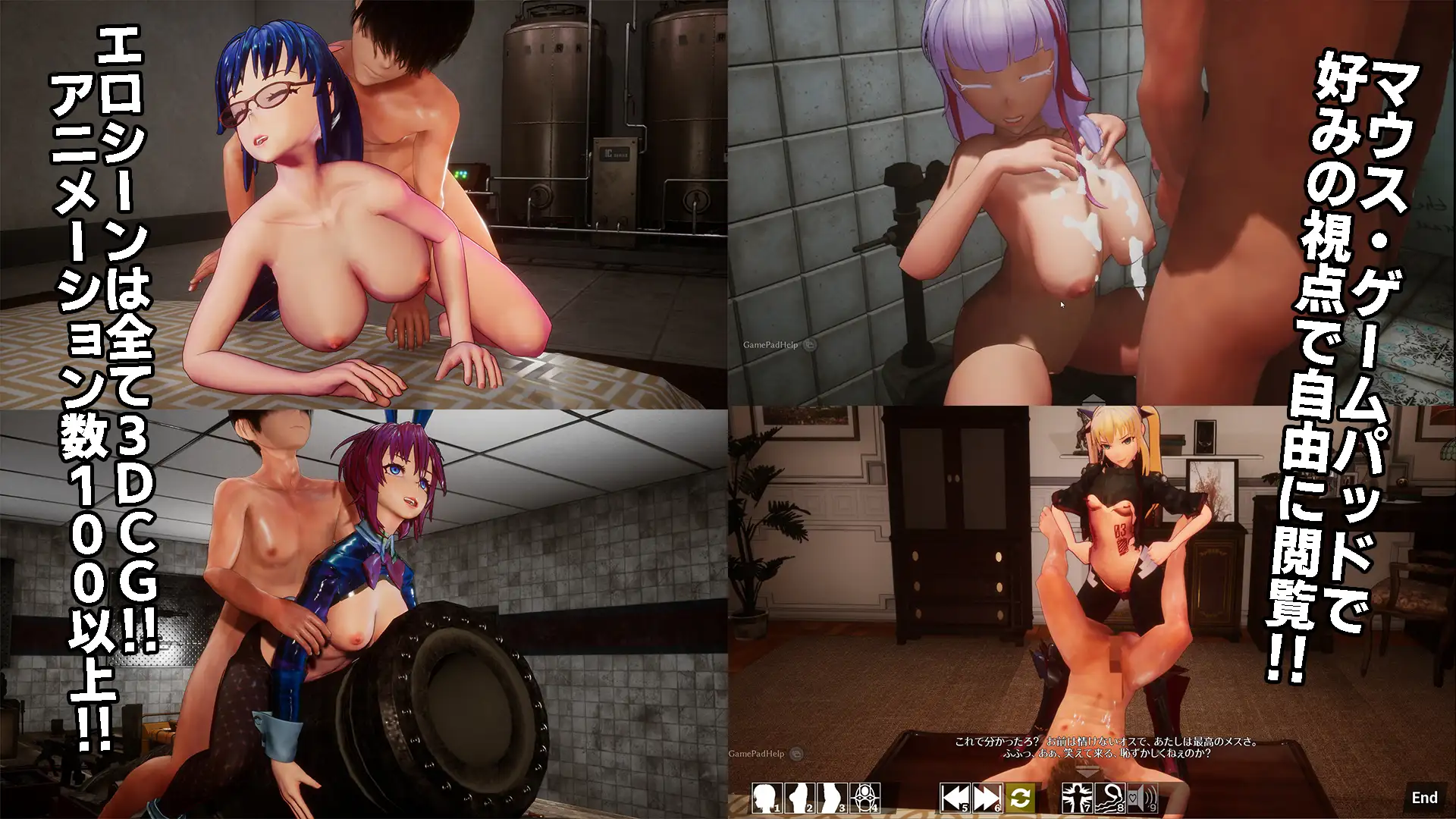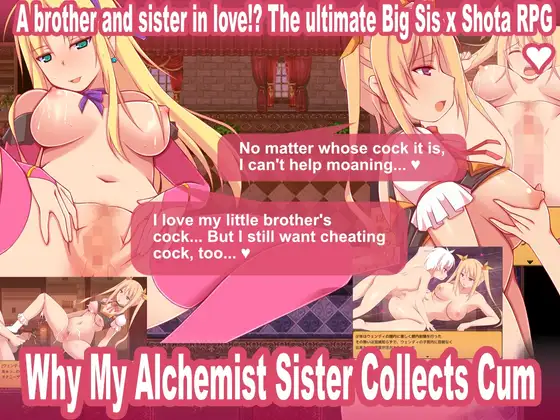 I really like the title of this one, because it's relatable. If my alchemist sisters collected cum, I'd want to know exactly why, too. But the family in this game takes things a whole lot farther than that! Just look at that list of content – incest in public, "child-bearing sex with father", "drunken hookup sex and generic rape"… damn, this one's got it all. Do you think prescription rape is like, stronger or something? Anyway, aside from the sex, the core gameplay element is alchemy: you collect materials for different concoctions to create useful and ever-higher-quality items like swimsuits, a dildo that cums, and a whole lot more! And with all these fluids flying around, you'd think it'd be hard to tell who's having whose baby… well, it's not, because you can decide that, too. The wonders of alchemy! Why'd we ever give up on it as a species, I wonder? Ah, right. Progress.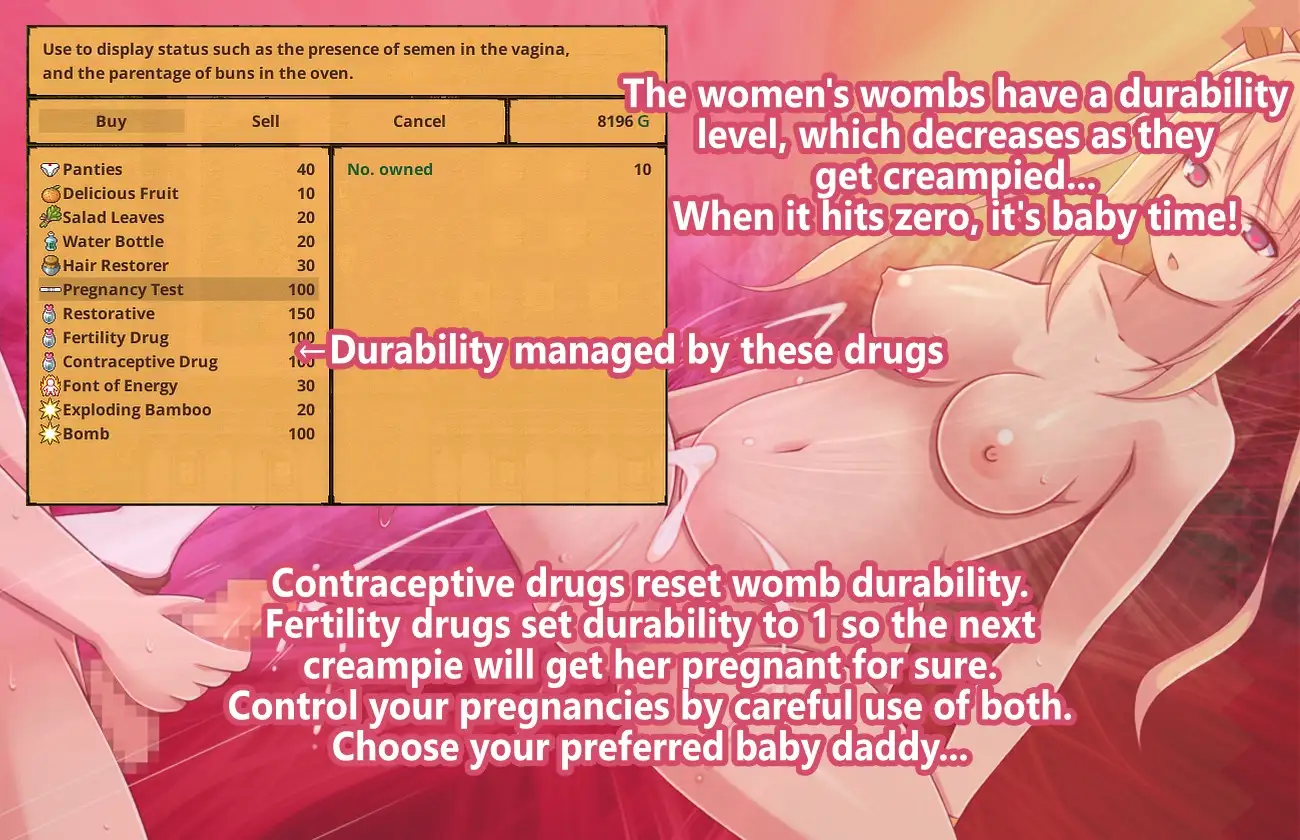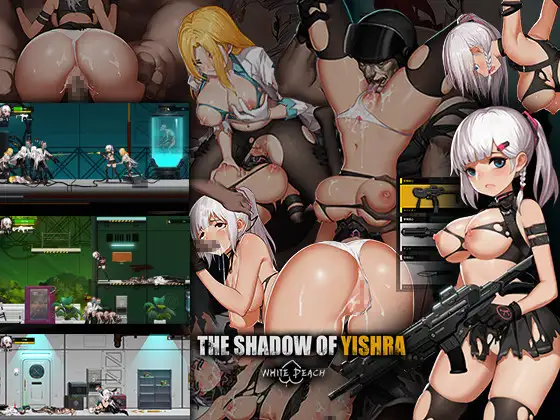 The two worst wake-up calls ever: my regular phone alarm on a regular Monday morning, and the sounds of explosions and zombies. Guess which one kicks off Shadow of Yidhra! Indeed, our heroine Delta is in for one tough work week after a Sunday spent ensconced in velv – just kidding, it's the zombie thing. She's got no memories, but she does have… guns. Said zombies are no match for her running, jumping, and shooting skills, unless the person controlling her decides they want to see all of the 40+ H scenes. Then Delta's out of luck. But should they eventually choose to press on, they'll find over 50 upgrades to keep her kill streak high, and hey, maybe she and her friends will escape the lab or whatever. But that's less important than the bullets and the boobs. I know you hentai fans pretty well by now (and DLsite displays sales numbers), so I think it's safe to say you crave mayhem above all else. There's no shame in that. You're only human, I assume.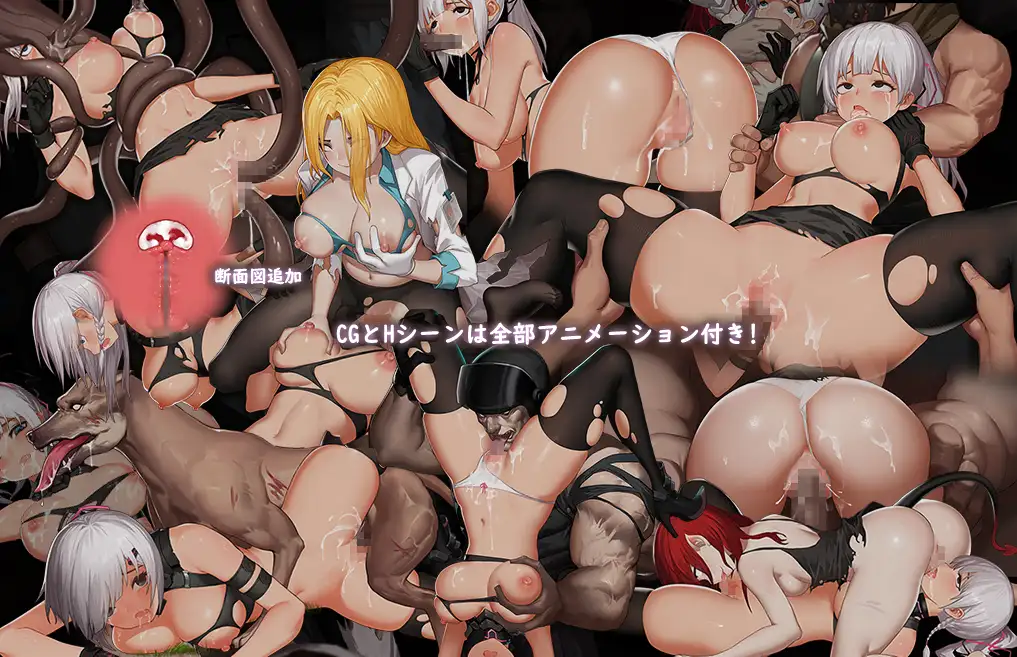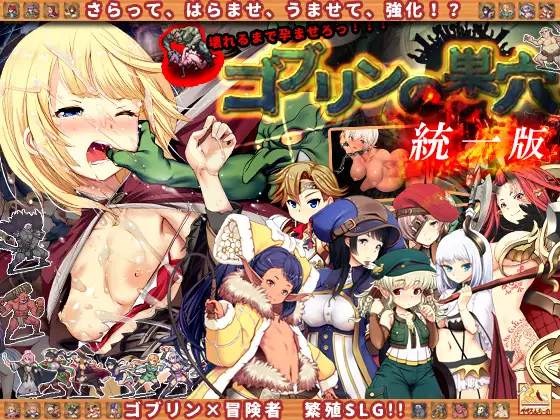 When exactly did we all collectively decide that goblins were really rapey? In Tolkien's writings they were mostly only interested in stabbing, and were supposed to be the same thing as orcs… which incidentally have also gotten pretty rapey these days. Hmmm… well, regardless of the reason, it sure makes for a good hentai game concept. In Goblin Burrow you'll take control of a horde of the nasty little green guys, and set about expanding your population through the now tried-and-true goblin practice of kidnapping. All manner of fantasy females can be yours, so take as many as you can and make enough little goblets to take over the world! And because this is the complete edition, you're not just getting the base game… you're also getting SIX whole-ass expansions, too! So many girls, so little time… but so, so many goblins. "It's not easy being green"? I don't buy that for a second.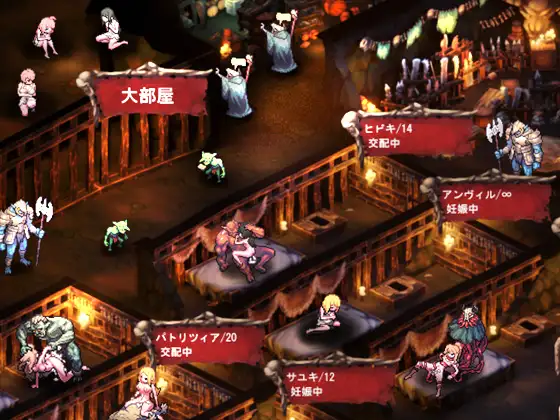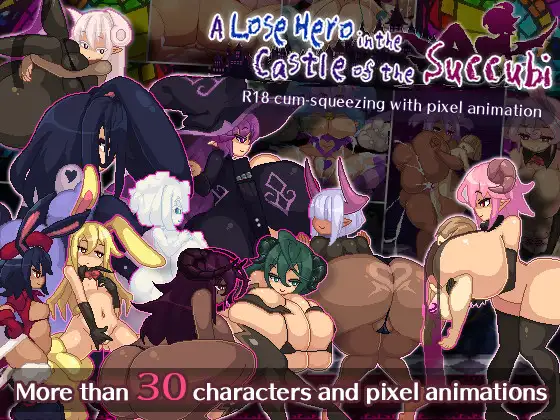 When you're a hero trapped in a castle full of succubi, there's only one thing on your mind: grammar. Just kidding, if that title is anything to go by. Nope, the only thing any heroic hostage really wants is to escape. But no matter where he goes in the castle, there's always a succubus waiting to squeeze the vital juices right out of him! I mean, there are over 30 horny monstresses waiting in the wings to pounce at all times… most of whom have absurdly huge… personalities. Indeed, if you're into pixel animation and monster girls with a lot to offer, you should buy this instantly. Studio dieselmine has pretty much mastered this sort of thing, with a string of pixel-animated hits under their metaphorical belt, so you can count on them to deliver the very best in femdom titjobs, orgies, and various other situations that get the skin a-slappin'. You won't regret it! The only one who'll have regrets is the hero for trying to escape. And me, for all those things I said in the heat of the moment last night. I'm sorry, please take me back.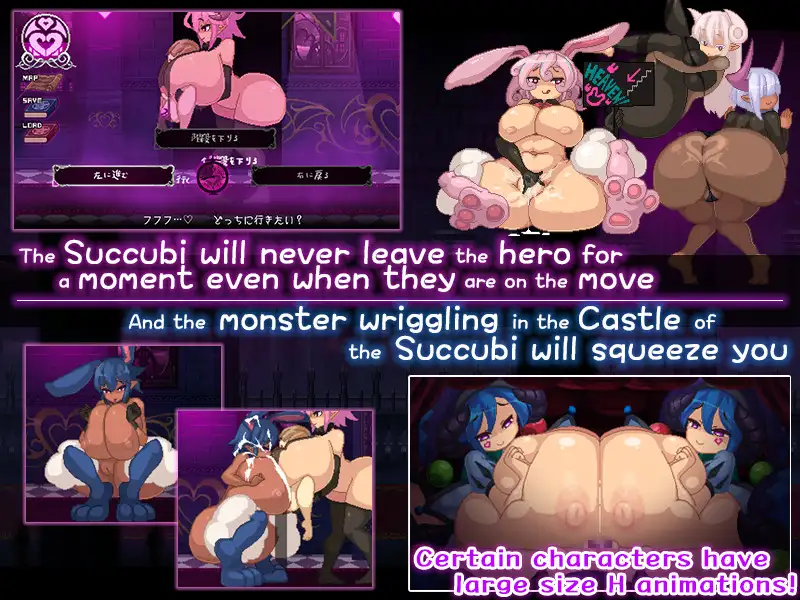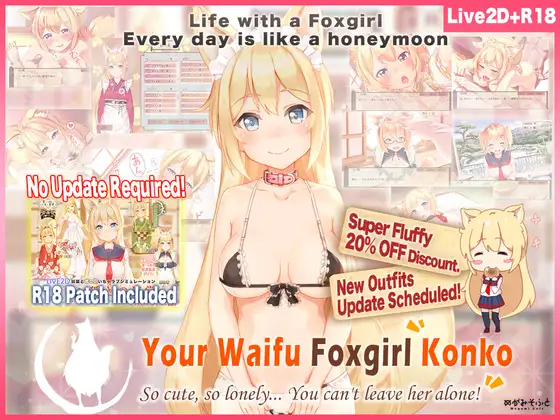 Ahh, Konko. How many times will I write about Konko? I'll tell you how many: as many times as it takes to get you all on board. Look at her, she's delightful. That easy smile, that fluffy tail, the fact that her tits are most of the way out… how could you say no? Konko is just about the best companion you can have in these trying times, you know. She accepts you. She loves you. She'll even J your D if you're DTF, and I know u b, so y not take the plunge and give her a try? How'd you like all that wordplay? You know what, I don't care. Konko liked it, because she's an ANGEL. You can customize her appearance, go on dates, take baths together, eat together, and there are hundreds of items to collect and tailor your foxy buddy experience to even better suit your tastes! In fact, I can do all that stuff too, and I think I will. Konko likes me for who I am, cringeworthy writing style and all. I'm gonna go hang out with her instead.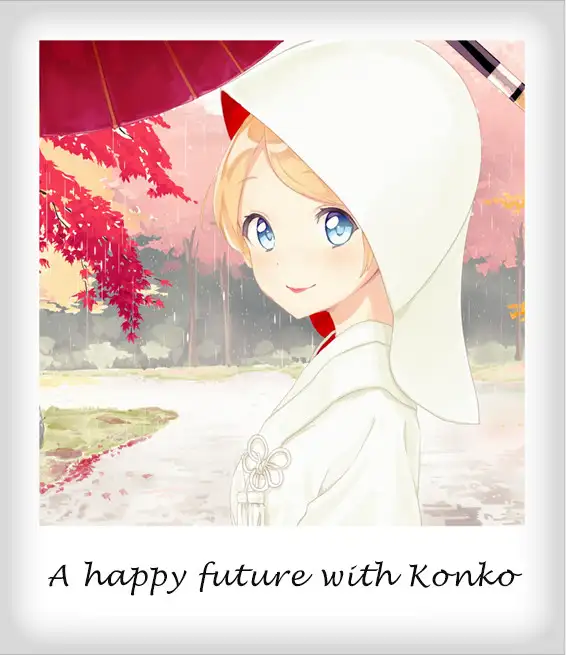 Well, how was our first Playground-exclusive article? We're planning to make this site the destination of choice for all English-speaking hentai lovers out there, so don't forget to stop on by sometimes! Hell, why not just give it a bookmark? Yeah, that's right. Click that bookmark button, you dirty slut. You like that? You like being called a slut by some freaky goth who writes about anime titties for fun and profit? You like being – sorry, got a little too playful there. But I guess that's what we're going for now… MORE. More hentai, MORE wackiness, and most of all, even MORE of what you, the English-speaking audience, demand from your sleazy Japanese porn sites. A new era of pixelated butts and lovingly-animated tentacles is upon us, so stock up on hand lotion and get ready to muhfuckin' PLAY!
Click here for more gamey goodness!
Join us on Discord to talk to other nice-smelling hentai fans!