There's a hell of a lot of doujin out there. Unlike commercially-released manga, games and audio, doujin is self-published, which for creators removes a lot of the hurdles in the way of reaching a wider audience for their work, such as printing/manufacturing, government content ratings ah, uh…quality control… Anyways, the sheer volume of doujin out there means that even for fans, it can be hard to keep track of what's new, and what's hot. Well fear not, gentle reader – we here at the Playground have you covered. We have our eye on the pulse (that's the expression, right?) of the doujin industry in Japan, and are primed and ready to share with you only the choicest, indie-est nuggets each month. Here we present to you our Top 10 pics among the new released from the past month or so. Enjoy!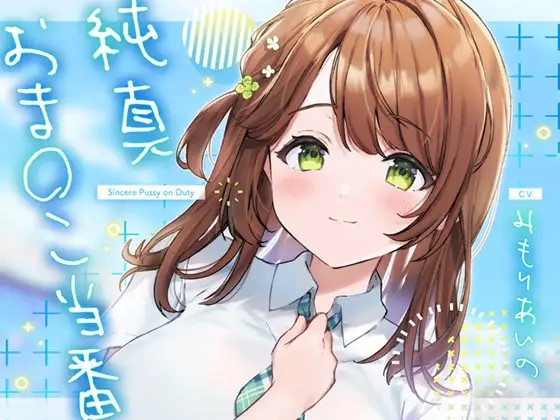 Have you checked out Aoharu Fetishism's "Pussy On Duty" series? If not, and you're a fan of audio featuring heaps of teenage nostalgia and sex, then you're missing out! In the world of "Pussy on Duty", one girl at school is assigned the role of "pussy duty girl", and is there to help the male students relieve their sexual urges. The series never really explains why this is a thing or how it came about, so just roll with it. Each entry in the series features a different girl voiced by a different voice actress, but they all follow a similar pattern of you, the listener, making use of the pussy girl's services, until your relationship begins to develop beyond a simple "duty". In this story, you learn which girl is going to be on pussy duty next, and get a jump on the competition by approaching her first. Will she still want to serve other guys after being with you? You'll have to listen to find out!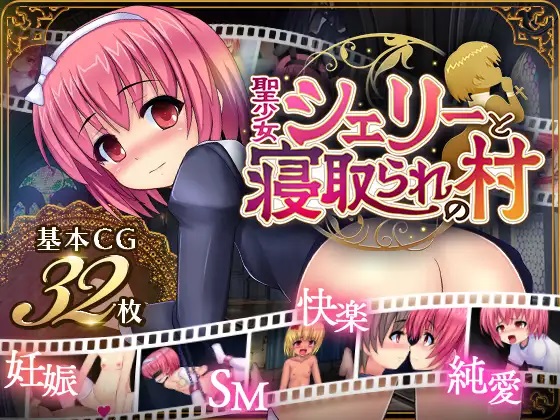 Sister Shelly and her boyfriend Leo move to a new town so that Shelly can become the preacher at the local church, but surprise! – the village is full of horny males who crave Shelly's pure flesh. Will she remain true to her love, or will she become the plaything of every man in the village? That, dear reader, is up to you! But really, is anyone going to go with the "pure love" route in this game? When there's a pregnancy system, and all sorts of nasty sex play you can get up to? Well, fine, if you're into lovey dovey stuff, that's your business. Pervert.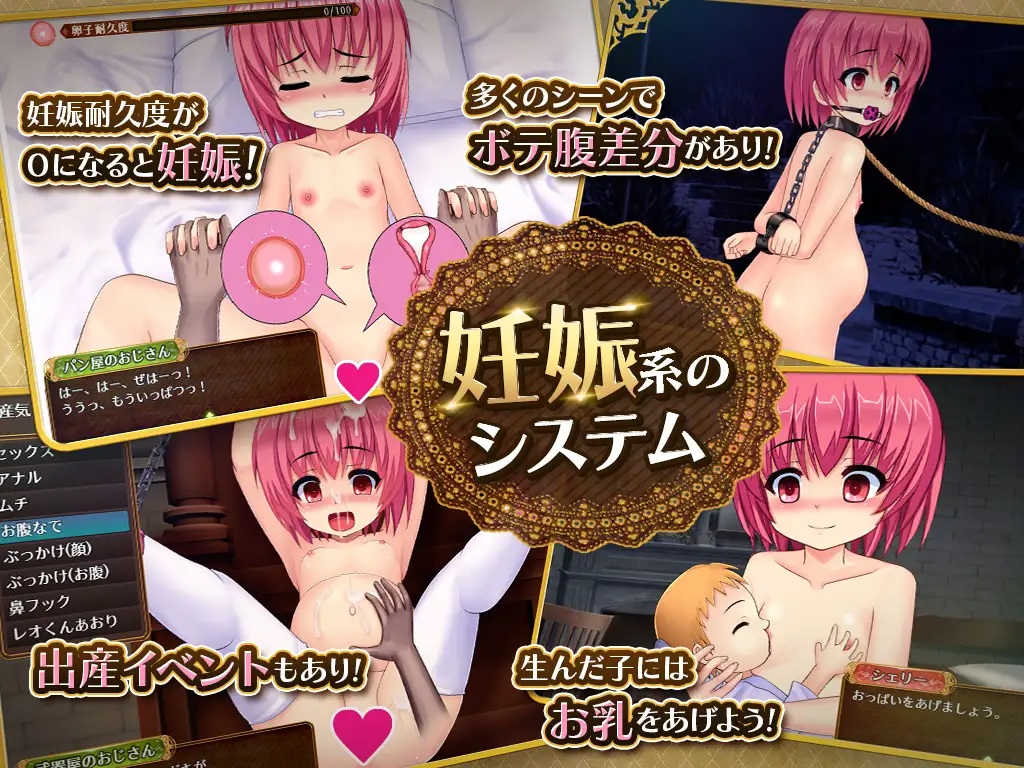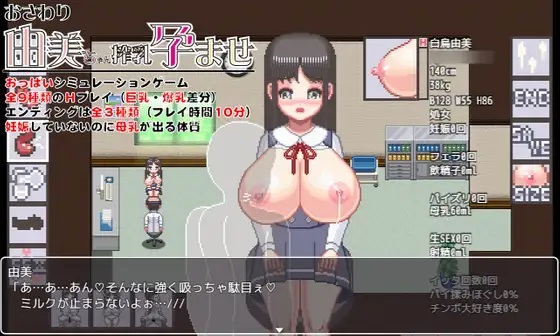 Touching Yumi is a game about fucking a girl with really big tits that squirt milk when she feels good…. I'm sorry, do you really need to hear more than that? Well, fine. You play as a doctor who's there to take advantage of her ridiculous naivete and have your way with some back-breaking knockers. Milk her like a prize dairy cow. You know, to help lighten the load on her back. Yeah, that's the reason.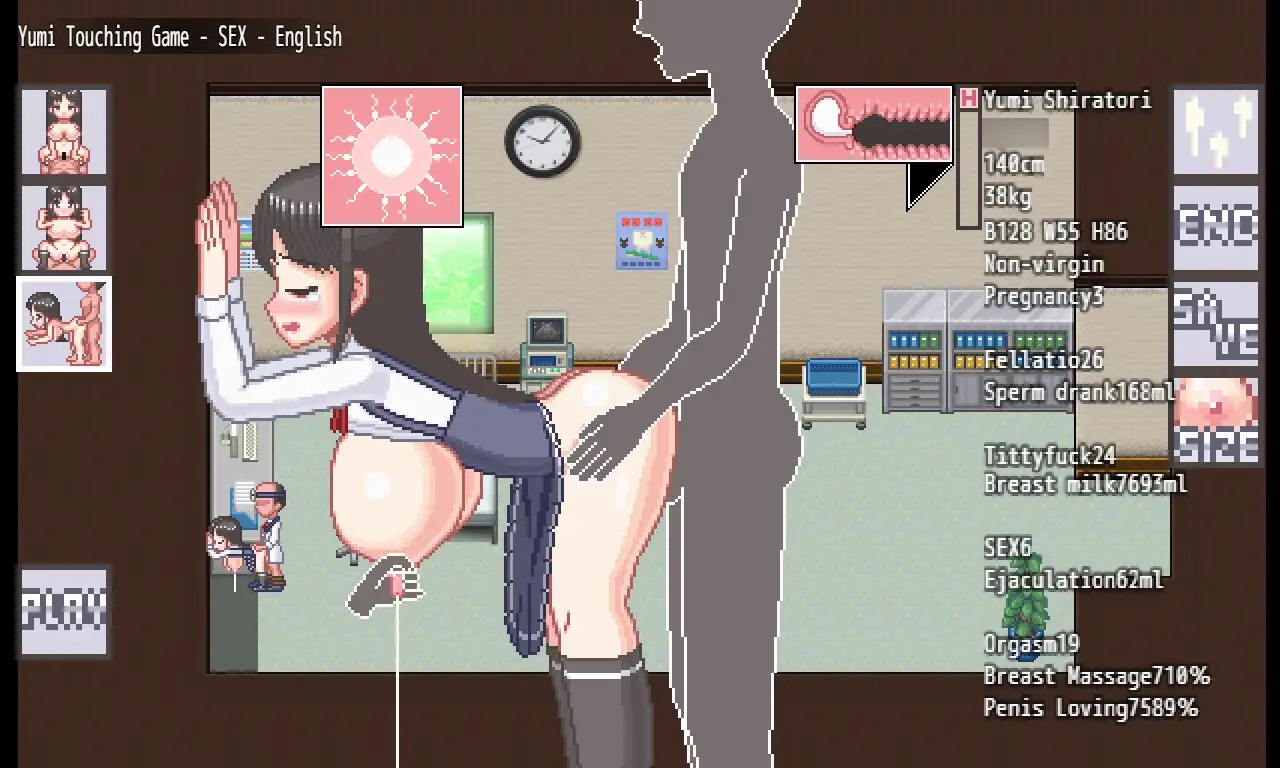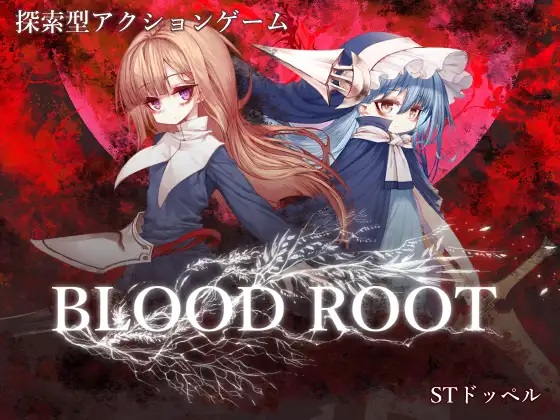 I've always had a soft spot for dark fantasy action games like Castlevania, so seeing a game like Blood Root gets me all kinds of excited. You play as a girl embroiled in a war with some mages or some-such, but since the game is in Japanese, who cares about the story, right? But being an action game, you luckily don't need to understand much to have a good time. And if you suck, well… your heroine will end up naked and all sorts of things might happen to her. Wouldn't want that, would you? Better git gud asap.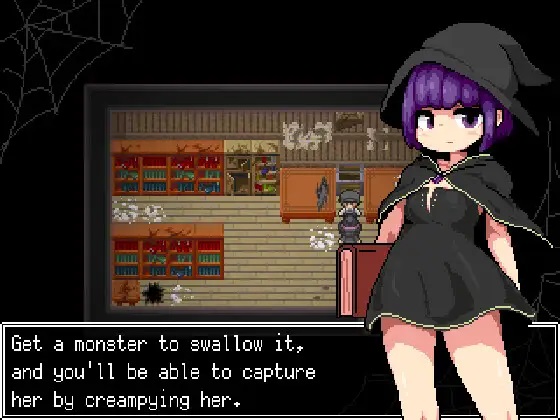 Do you like games where you catch and collect monsters? You know the ones I mean. Yes? Great. Now, how would you feel about a game where you can catch monster girls by, get this – creampie-ing them? Did I get your attention? Then let me introduce you to MilkyQuestII. It's available in English… though based on the screenshot above, spelling might not have been the translator's strong suit. But you're not here for correct spelling, are you? What, you are? Oh, I see. You want "Spelling and Syntax 101". Down the hall, and the third classroom on the left. If you pass a vending machine you've gone too far. Don't mind me – I'll just keep chatting to my imaginary friends about how much I love pixel art creampie H scenes with monster girls.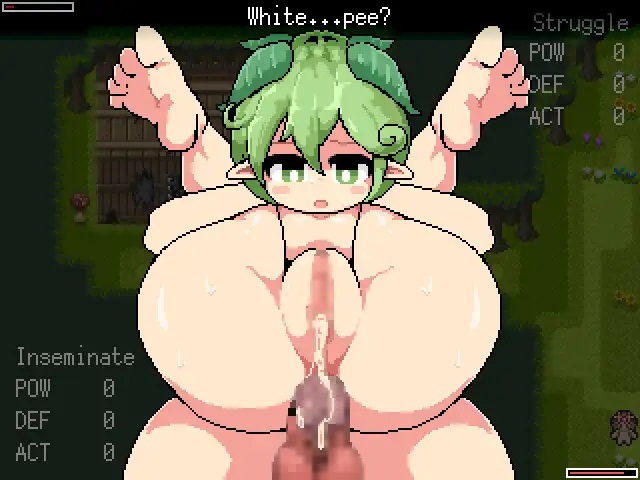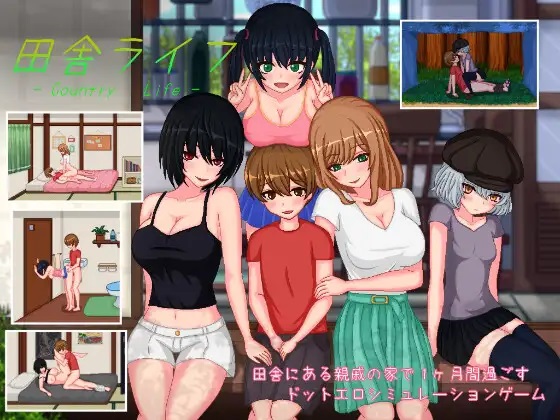 You know, cultural differences are a funny thing. In the West, it's kind of a cliche to make fun of people from the countryside for having sex with their cousins. In Japanese doujin, young men often spend a summer in the countryside, where they proceed to have sex with their cousins. No stigma attached. Weird, huh? Anyway, that's pretty much the subject of Countryside Life. Enjoy the regular staples of county livin' – fishin', cookin', and, uh… getting friendly with your cousins so they'll let you fuck them in different locations. Think of it as an opportunity to steep yourself in Japanese rural culture.

If you don't need convoluted scenarios involving magical wars or countryside living in order to get your jollies, then how about a straightforward sex simulator game? The does-what-it-says-on-the-tin Suspended Sex Simulator lets you toy with a princess or queen or whatever in a variety of ways – you can tease her body parts, penetrate her with various objects, make her lactate, and even change the size of her breasts and the color of her skin. If you like the sight of a massive rod poking up through a girl's belly while she's getting railed, you're in luck here, friend. And since the game is available to play in English, you'll know exactly what options you're clicking on for once.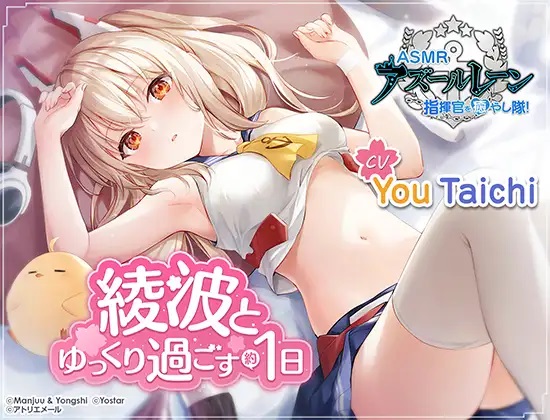 I have more audio for you here at number 3, and in fact it's a double whammy, as not one but two ASMR works based on the Azur Lane franchise were released over the past month or so. If you're not familiar, Azur Lane is a mobile action game based on alternate WWII history, where you do battle with anthropomorphic warships in the form of cute girls. Yeah, that old chestnut. Anyway, while the game originates in China, it's hugely popular in Japan – popular enough to spawn many a doujin work. These two ASMR works are extra special, because they were produced with the cooperation of Azur Lane's Japanese publisher, Yostar.
The concept behind both of these works is – naturally – the warship girls competing to see who can pamper the Commander (i.e. you, the listener) the best. English subtitles are available for both works, and feature over an hour of whispery, relaxing audio. It's just a matter of whether you prefer the tsundere Admiral Hipper, or the shy and gentle Ayanami. Hell, why not treat yourself and get both?
[Azur Lane ASMR] Commander Pampering Team! A Hot Springs Trip With Admiral Hipper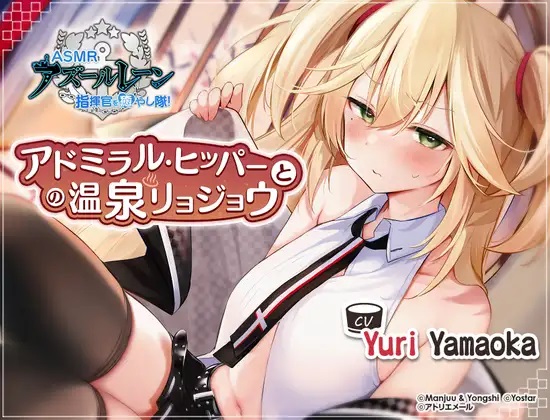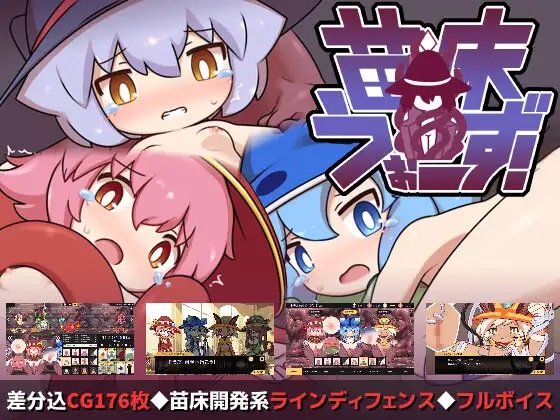 Do you like tower defence games, where you have to defend your base against wave after wave of enemy forces by placing units and weapons on a map? How about games where you capture magical girls and turn them into resource farms to fuel production of said units and weapons? If that sounds like your kind of thing, then you'll want to check out Seedbed Wars – available in English, and full of Live2D animations of girls getting violated by tentacle-like appendages and giving birth to slimes and eggs that you use to summon monsters to defend your base. A man's tentacle dungeon is his castle, after all, and he has a right to defend it.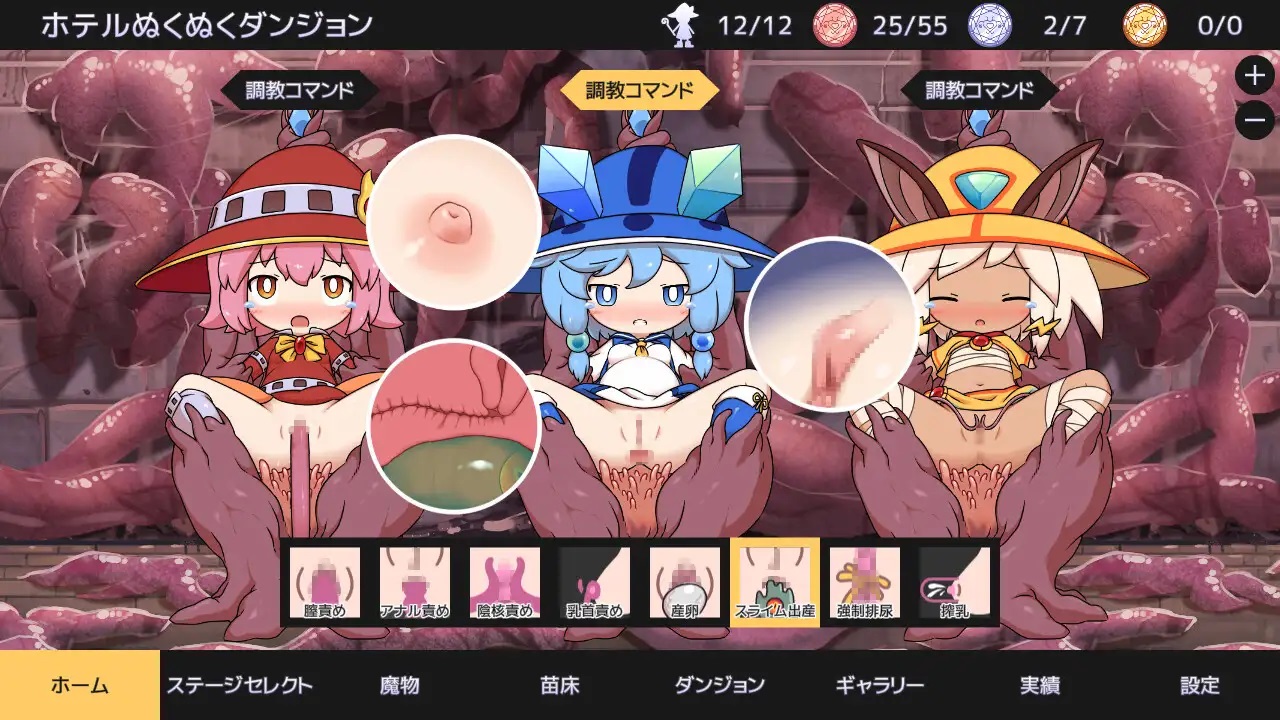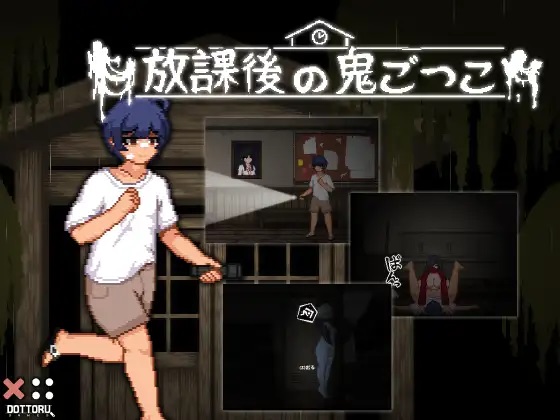 I'm a big fan of indie horror set in Japan, so I'm extra excited by the game that made the top spot this month. Afterschool Tag (also available in English) has you engage in a spooky game of hide and seek in an abandoned school. Getting caught by the ghostly girls who are on the hunt for you will lead to a nasty (or possibly just sexy) surprise. Can you survive until morning and earn safe passage out? Is that even what you really want?
Don't blink. Don't even blink. Blink and you're d– Oh wait, that's a different IP.
That's all we have for June, but come back next month!
Thank you for sticking with us all the way to the end. As June is rainy season here in Japan, we will probably need to get the water pumps out before the Playground floods and somebody drowns in the sandpit, but in the meantime, you should definitely check out DLsite's official Discord channel. If you like hentai in all its glorious forms, you're sure to meet like-minded people there.