Hey, guys. Remember a few months ago when we wouldn't stop going on about Translators Unite, the service that lets fans translate approved manga and sell it on DLsite? Don't you just miss those days? Well, if you're feeling as nostalgic about January as we are, you're in luck! We're back with another showcase of some of the highlights of the many translated manga added to the site in the last few months. Stay tuned for futanari, yuri, incest and more!
Check out our featured manga!
In life, sometimes you have to make choices. Honey mustard or barbecue. Coke or Pepsi. Sock or tissue. You get the idea. When it comes to adult content, often we have to make a choice between romantic, lovey-dovey erotica, and full-on, hardcore, ahegao-inducing erotica. But here's a manga that manages to have it both ways – a story about a couple where the girl just really loves getting railed by her boyfriend. It has everything you could want from a hardcore scenario, all wrapped up in the packaging of a loving relationship (…kinda… It might get a little dark towards the end).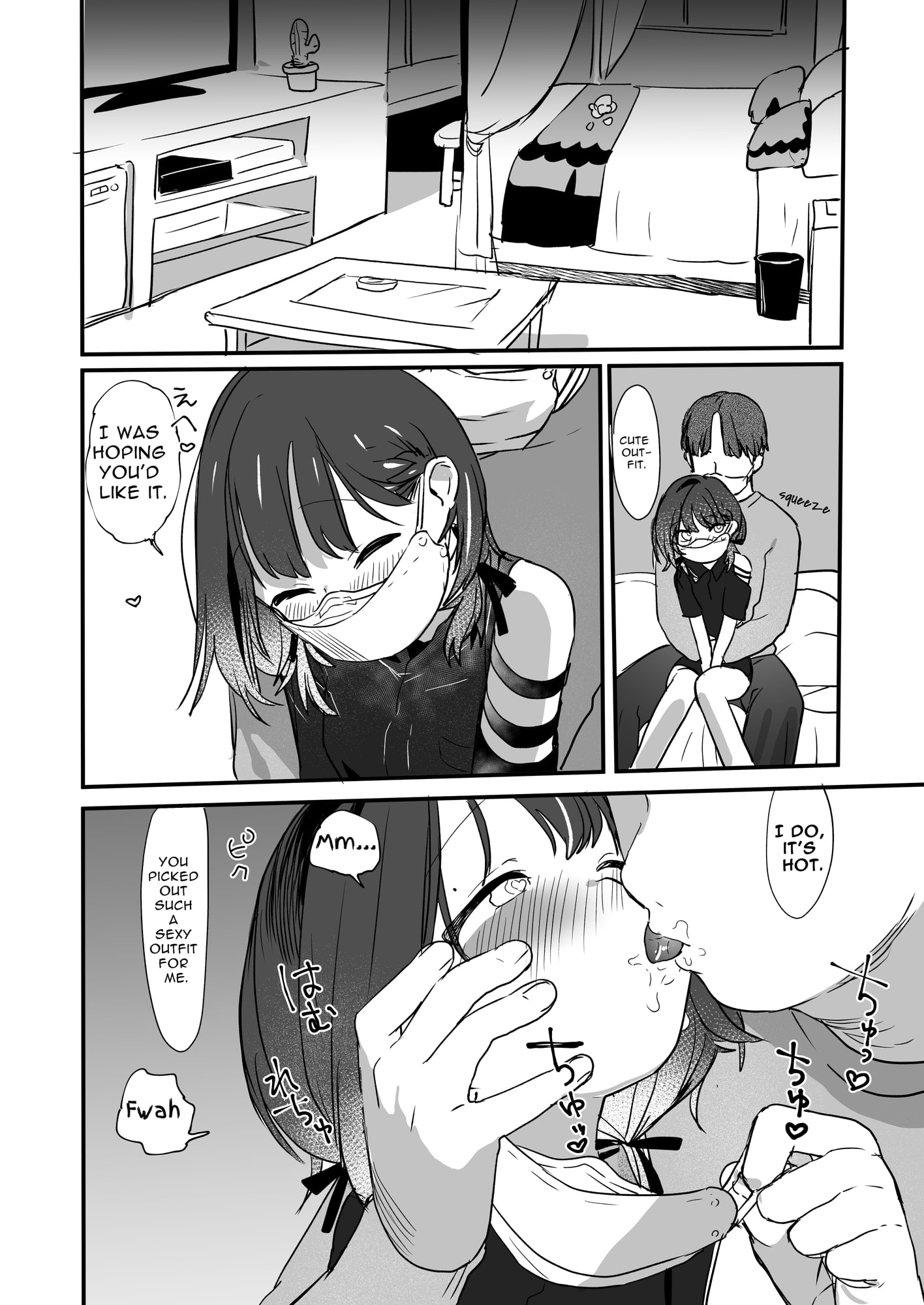 Look, they're wearing masks! Feels so relevant to my life!
Alright, which one of you ordered the yuri? Okay, that's too many hands. I'll have to get some more in later. For the time being, you can satisfy yourselves with this manga about a girl who reluctantly finds herself in a rivalry with a schoolmate, one in which she always loses. Then a new contest is proposed: sex. What's a girl to do? Well, she's going to try to win at sex, is what. How do you win at sex, you ask? I don't know. I'm a purist; I play for the love of the game.
A classic case of "the ones that tease you are really the ones who want to get you naked".
With Mama is a full color manga about a MILF/shota relationship. It's pretty wholesome, at least as far as incestuous mother-son stories go. I have to wonder if the author was deprived of familial love in their youth and is trying to compensate in their creative output. What am I trying to compensate for by writing about hentai, you ask? Mostly my bank balance.
It's pretty normal to not want to bathe alone, especially if you've seen that scene in Ghostbusters 2 where the slime tries to grab the baby from the bathtub.
Okay, we're back to safe, incestuous ground with "My Big Little Sister", which is about a boy who is constantly demeaned by his little sister (who is now bigger than him in all the ways that matter) discovering new levels of humiliation after she catches him with a pair of her bloomers. This one is very much for the femdom fans, with the added twist that it's the younger sister dominating the protagonist, just to make sure he has no dignity left at the end of it all.
Spoiler alert: sister's friend may not be as nice as she seems.
Webster's dictionary defines "futanari" as… Wait, it doesn't even get an entry? Well whatever. It's not like you don't know what it means. That title image is pretty descriptive. And so is the title! I feel like it's almost pointless to bother describing this manga since you can probably tell if it's your kind of thing just by looking at the picture and the title. I guess I'll just sit here and twiddle my thumbs while you click "Add to Cart". Don't worry – I'm not looking.
No girl is immune to the charms of a big futanari dick.
Imagine you're a young man, you work long hours, have no time for a social life, then when you come home you have to put up with your neighbors having sex next door, the sound of which seeping through the walls leaves little to the imagination. Then imagine one day you find a girl on your doorstep with an alluring body who wants somewhere to spend the night. And despite your reluctance, she wants to thank you by, shall we say, giving the neighbors something to talk about. Well that's exactly the scenario that plays out in "Seduced by a Runaway Gal", which rounds out our Translators Unite showcase. Will the girl still be there in the morning? You'll have to buy the manga to find out.
Some girls know just what to say.
Translators Still Do Be Unitin'
Thank you for joining me on this trip through some of some translated manga highlights. The program continues to get new submissions regularly, and they're always ready for a new contender to throw their hat in the translation ring, so be sure to sign up if you think you've got what it takes to make hentai sound hot in English (link below). Until next time, folks, stay horny!