Hey, guys! It's time we looked at the most popular doujin content from July! What…it's already mid-August? Why did no one wake me up? It's going to take me days to unshmoosh my hair… Well, it's never too late to fill you all in on all the hot new doujin releases, right? This month we've got sexy rhythm action, treasure, a chainsaw and…multiple eggs? Read on to learn more!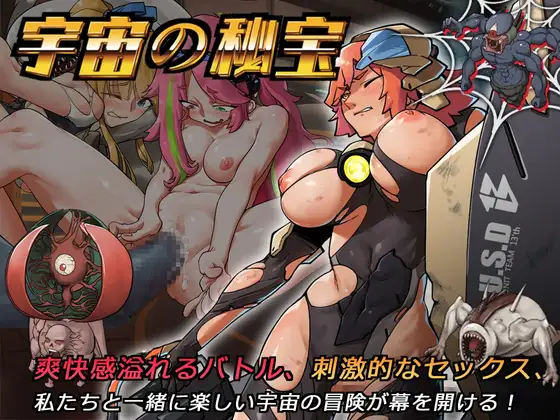 Girls in futuristic battle suits combat strange alien life forms in Hidden Treasures of the Universe at number 10. The action is very much in the style of Vampire Survivors and similar horde-battling titles, with the game boasting that it can handle up to 1000 enemies on-screen at once. Of course, unlike your run-of-the-mill action game, if you become incapacitated here you're bound to also get violated, in animated H scenes. Some are with humanoid enemies, while others cater to more niche alien violation tastes. You can't please everyone all of the time, but this game will at least please perverts most of the time.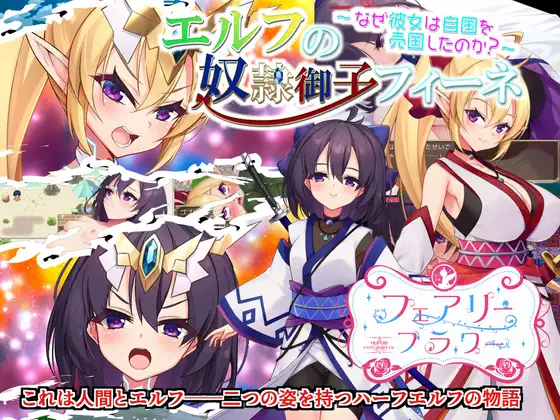 The "elven slave" subgenre is pretty prevalent, and it's not hard to imagine why. There's something appealing about the idea of taking a member of a proud and ancient race and turning them into a sex toy. In Elven Slave Finé, you play as a half-elf, who can switch between a cute, dark-haired human form and a more mature-looking blonde elf form. The protagonist is chosen as the representative of the human kingdom in a war for supremacy, but will she sell out her elf side for the sake of the humans, or will the elves end up as masters in the end? The outcome depends on your choices through the game. I'm guessing it's based on how much smegma she ends up storing in her snatch (yes, that's an actual in-game parameter).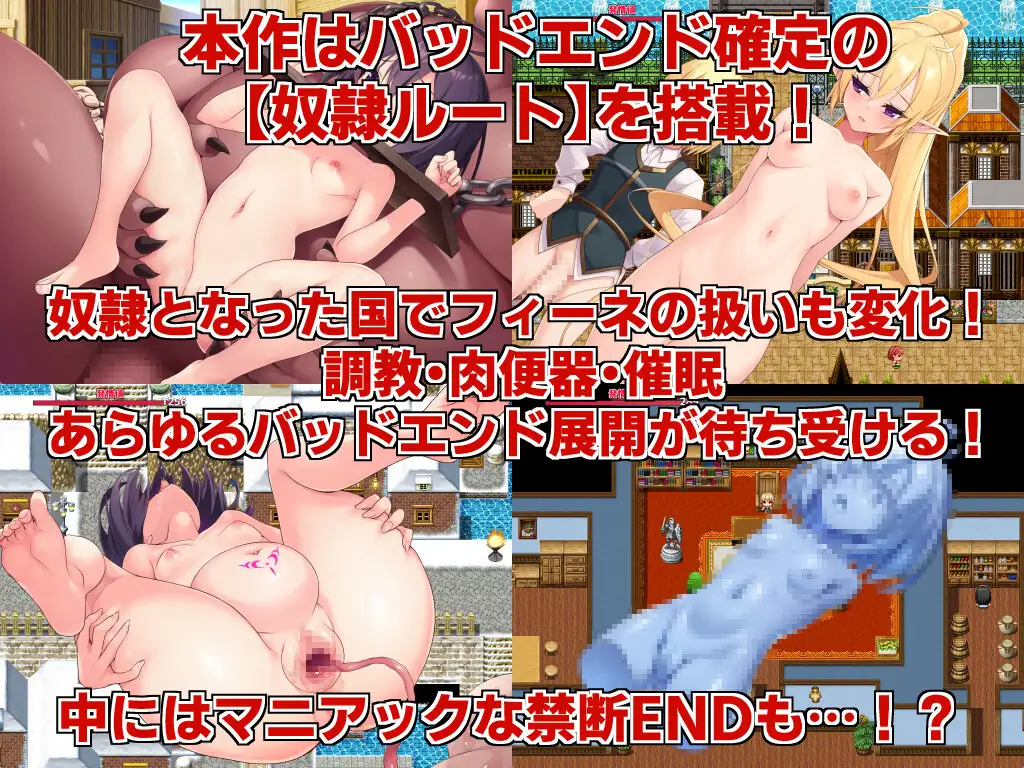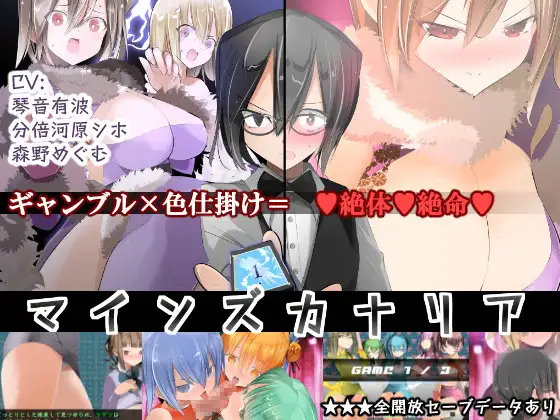 As a fan of tabletop games (I'm a level 7 halfling swashbuckler rogue, thanks for asking) who's never been seduced at the table (except by the lure of adventure), I find the title of this next game intriguing. To my eternal disappointment, there're no tabletop wargames or rpgs here – it's pretty much straightforward gambling with cards. The twist is the other girls at the table are all conspiring to get you to lose so they can take your money, and they don't play fair. They'll tease and flirt and toy with you to distract you, making your defeat all the more inevitable. But maybe it's worth it, y'know? What's a few hundred dollars next to a long look at a pair of massive knockers?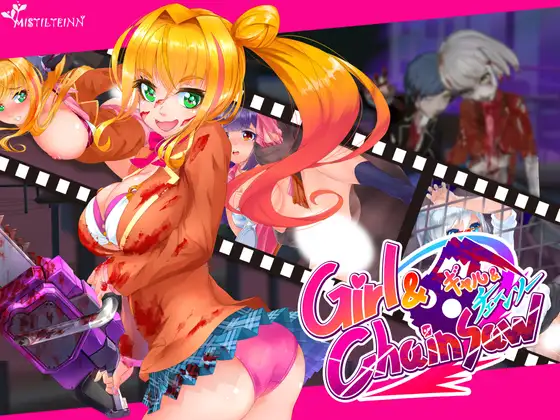 There's such desperation in the doujin community to reach out to customers with specific tastes that the titles are often ridiculously long. It's quite nice when a title is as concise and to-the-point as "Girl & Chainsaw". We featured the game in our article last week, so instead of me retreading old ground, I suggest you go give that a read here!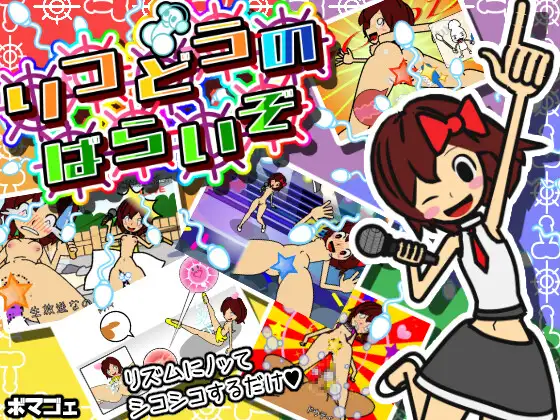 Next up is something you don't see every day – an adult rhythm action game! Seriously, why aren't there more of these? Sex is all about rhythm…probably. In this game, you time your taps in line with the music while enjoying the naughty scene that plays out. Getting a high score will allow you to unlock new levels and characters. The great thing about this is you can get it for your Android phone, so it's a great choice for a little late night fun while you're tucked up in bed.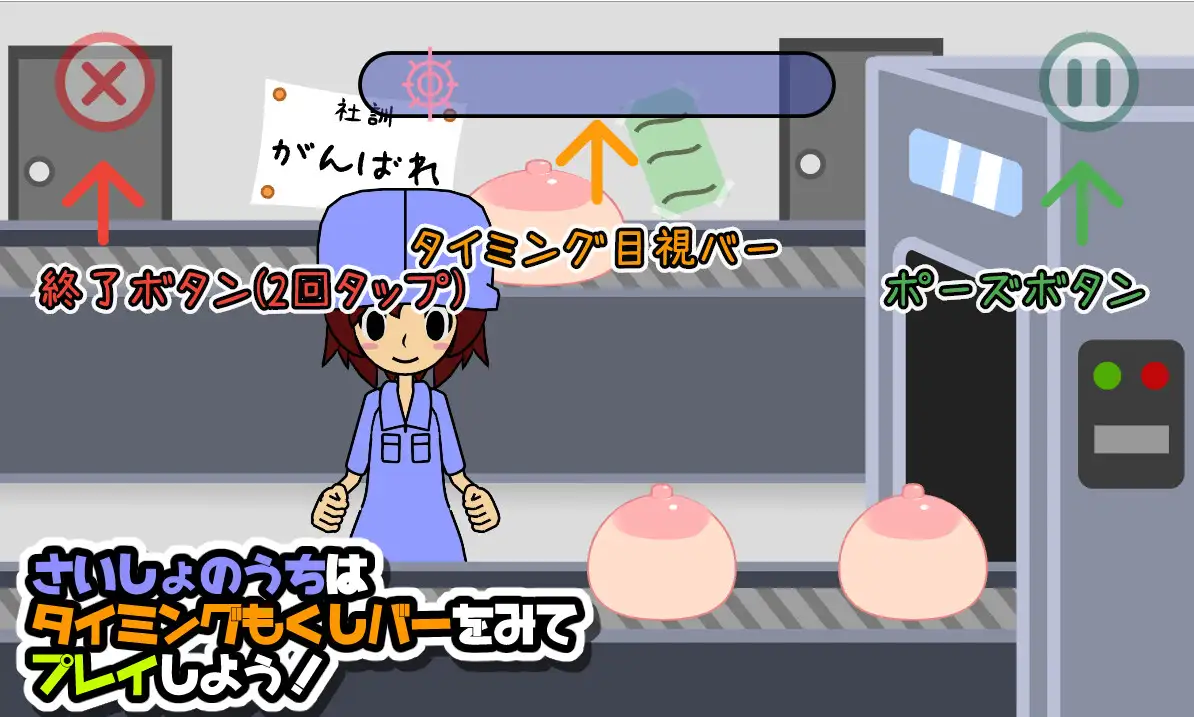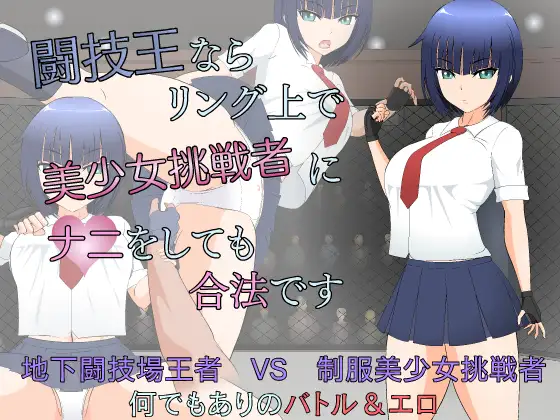 Next up is a fighting game. Or maybe "fighting simulator" would be more accurate. Rather than a traditional fighter in the action genre, in this game you choose battle commands to advance the combat. It all takes place in an underground fighting ring. Make the right moves and win, and you'll be able to have your way with your opponent's body. Just don't talk about what happened there – it's against the second rule.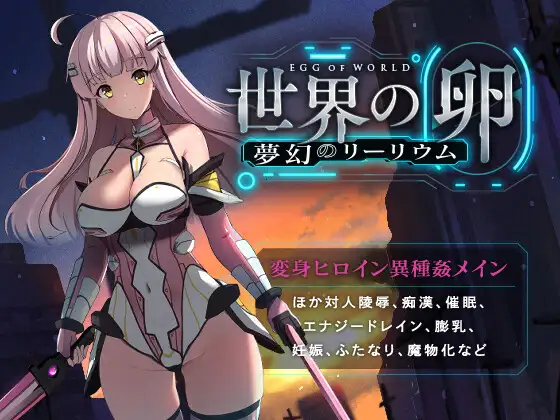 The World's Egg is an RPG that blends sci-fi and fantasy tropes. Protagonist Matsuri lives the ordinary life of a schoolgirl, until one day people start dropping dead around her and turning into monsters. Major bummer. Magically she finds her outfit transformed, and her hands equipped for battle. She easily defeats the monsters before her, and soon learns that she is one of a few humans capable of resisting the evil effects of a second reality which threatens her own. Of course, as a doujin RPG protagonist with special powers, it's not long before all manner of monsters and tentacles are sticking their parts up inside her. Interestingly, the game allows you to choose Matsuri's erogenous zones and sexual experience, and these will impact how the H scenes play out. Make her an innocent virgin, or a secret slut – it's your choice. The only question is – what is the world's egg, and can you stick it up her snizz?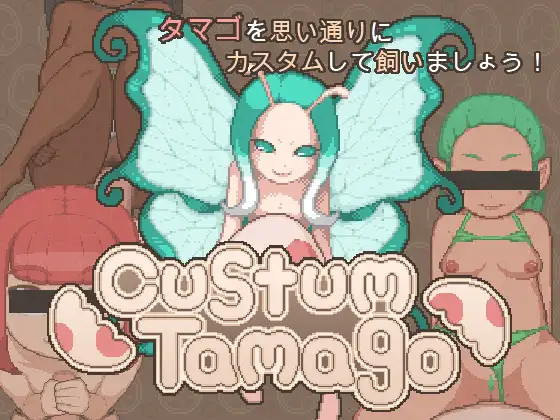 At number 3 we have more eggs. How do you like your eggs, sir/ma'am? Well you're in luck, because here our eggs are custom-made. Also, our eggs are girls, apparently. Choose their hair color, skin color, and many other physical features, to create the pixel pal of your dreams. And then take advantage of her sexually, cos that's just how we do things in Egg World.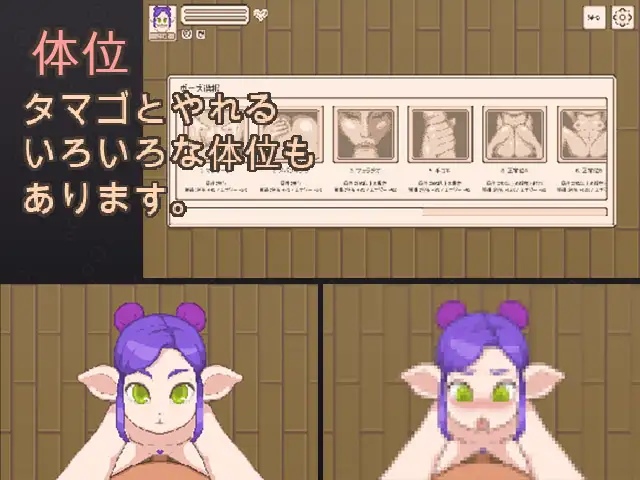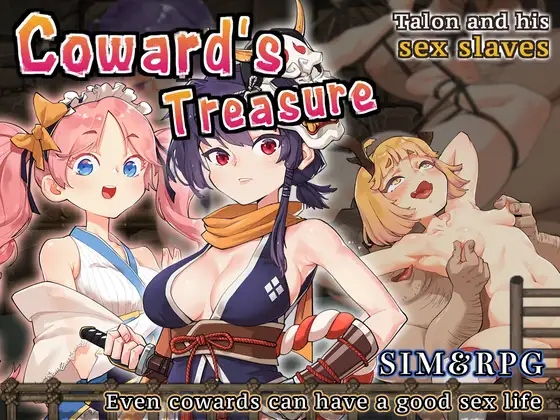 At first glance, you may mistake Coward's Treasure for an RPG Maker game – the kind that are super common in the realm of doujin. But Coward's Treasure is actually made in Unity, and has its own cute visual style that blends 2D backdrops with Live2D animations that make the characters pop. The gameplay is action-based, with you fighting your way through groups of enemies alongside your teammates in real-time. As the title sort-of suggests, the game encourages you to use cowardly tactics to advance, such as by stealing kills and rewards from your teammates. Fighting side by side with the female characters will increase trust, setting up opportunities for you to…get to know them better. Like, for example, what shade of pink their nipples are.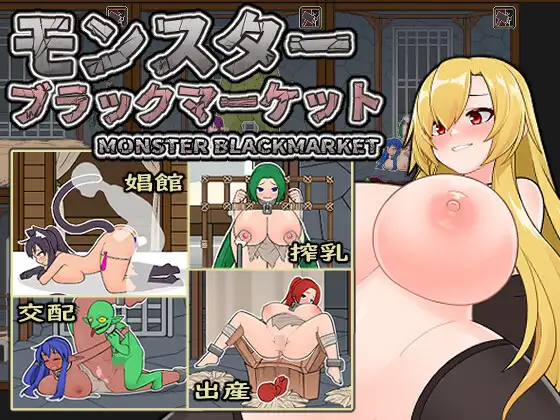 Here at number 1 in the month of August we have sex industry simulator Monster Black Market. You've been given a job by the local crime boss – to make the best monster farm around. You do this by putting girls to work, selling their bodies to goblins and other non-human patrons, then raising or selling the babies. If that's not depraved enough for you already, there's also breast milk harvesting and developing your slaves' bodies. There are multiple types of both girls and monsters, and seeing what kind of monstrosities the various combinations will produce is something you'll look forward to again and again.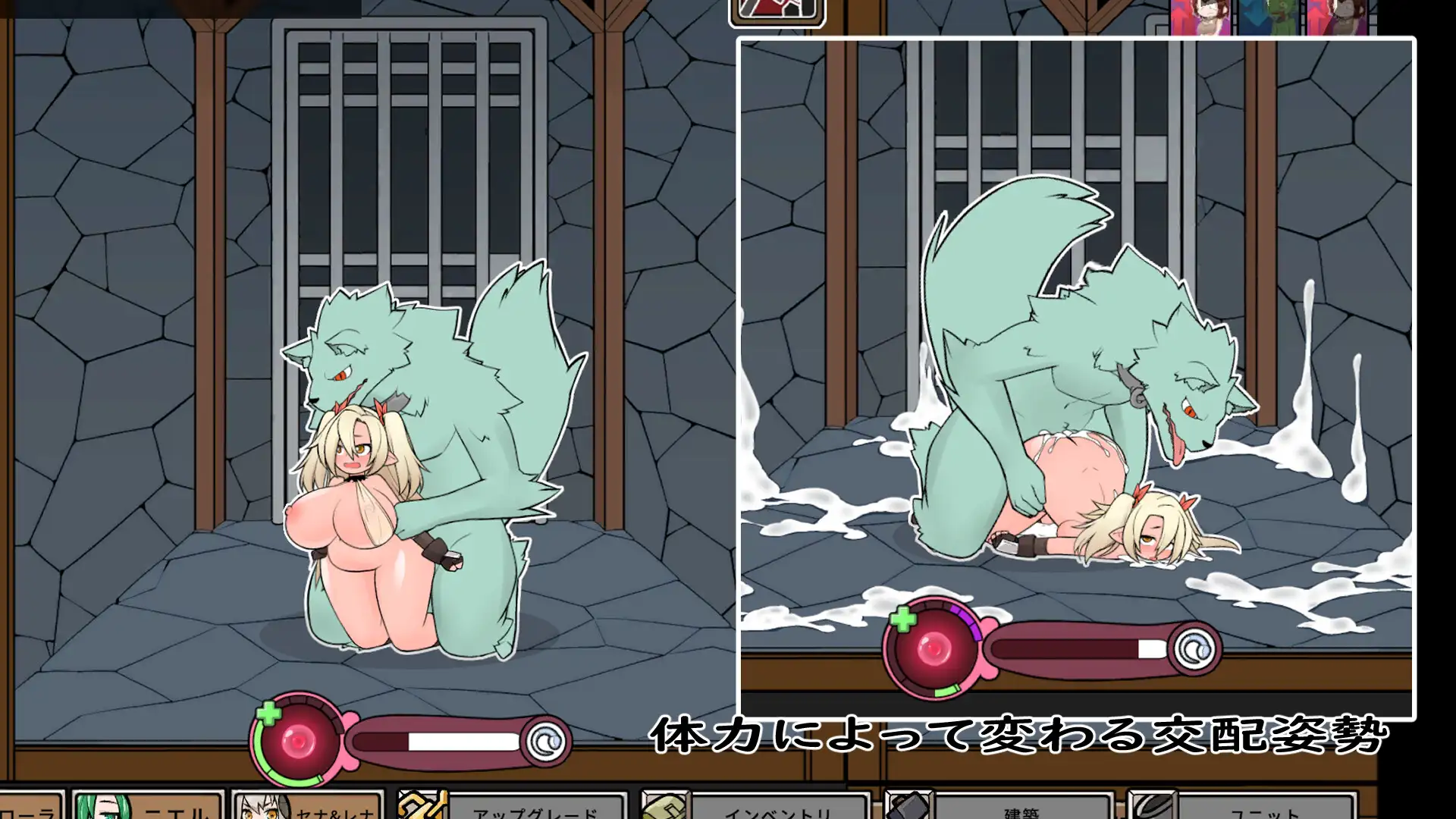 Well that's it for August. We'll be back in September with more highlights from the seedy world of doujin. Stay tuned, and join the DLsite Discord to keep in touch with like-minded hentai fans!